Safety Professional Bodies Not Doing Enough- Oluwasanmi Ogunyebi
Oluwasanmi Olawale Ogunyebi is a Certified Professional with over 25 years' experience in Manufacturing, Quality, Security, and Occupational Health Safety and Environmental Care in the Fast Moving Consumer Goods Industry.
He is a member of several professional bodies including the Institution of Occupational Safety and Health (UK) -IOSH.
His experiences in a multi-national company and wide travels across Africa has equipped him with the ability and understanding to work with diverse cultures.
Olawale's last employee job was at Unilever, where he was responsible for managing all compliance related work in Occupational Safety for all manufacturing and non-manufacturing locations across over twenty-five site-category combinations in Africa.
His passion for Occupational Health and Safety, diversity, inclusion and leadership development led to his selection as a Model Leader; amongst eight other people chosen by Unilever Global.
In this interview with HSENations; Olawale Ogunyebi who is now the CEO of a dynamic consultancy company, MTC Enterprise Development Limited with clientele across various multinational organizations spoke on his experience in HSE practices, his mentorship initiatives and concern of the Covid-19 pandemic.
Excerpt;
HSENations: What inspires you to choose safety as a profession? 
I didn't choose Safety. Rather I will say Safety chose me. I was a Shift Manager when the job of the Factory HSE( Health Safety and Environment)  Manager became vacant. My immediate Manager then felt I could do it. That was how I was given the job. Immediately I was sent on some HSE training outside the country. Before I could settle down I had to prepare for a Safety and Environmental Management system audits. All these developed me quickly.
HSENations: You have over 25 years' experience within the HSE industry. How would you describe the journey thus far?
I had the 25 years in the Fast Moving Consumer Goods (FMCG) Industry but actually 14 years in HSE. It has been an exciting and rewarding journey for me. On a personal note, HSE cured my shyness, gave me courage, confidence, and developed the leader in me. As a trained HSE auditor and trainer, HSE gave me the opportunity to travel the world, build tremendous networks and exposed me to various cultures within and outside Africa.
However, the most rewarding part is the opportunity the profession gives one to contribute to a safer environment and decent work for all. I was very fortunate to have worked for an organization that took this seriously.
At Unilever, employee safety and Environmental Care is a condition for employment. And this was not just a slogan.
The Leaders demonstrated visible commitment and involvement. This is very important especially in a developing country like ours where government enforcement is very poor. At Unilever, the internal controls are very strong. I remain grateful to God, Unilever and my former boss who gave me my first HSE Job.
HSENations: Exactly 2 years ago, you ventured out starting your own firm MTC Enterprise Development Limited, how has been the journey and what was the motivation of leaving a thriving career to start out?
I didn't leave a thriving career. I only left one organisation to continue my career in another organisation. I love challenges. I love adding value. I got to a point in my former organisation where I felt like what else is there to achieve in HSE. At that time I was the Safety Operations Manager for my organization in Africa. I was looking for more challenges.
The organization tried to look for opportunities for me in South Africa and China, which didn't work out. Luckily for me also, the option of taking early retirement then or never was on the table. I accepted the early retirement and continued my career elsewhere.
HSENations: Your organization organizes free mentorship and coaching program for fresh university graduates and SMEs, what inspires this, and what do you hope to achieve?
Great question. I joined my former organization as a management trainee. This greatly impacted my development and helped to quickly integrate me into the organization.
As a management trainee, you have access to formal and informal mentors and sponsors within the organization. As I matured in my career, I found myself drawn to these trainees in a bid to guide and support their careers and personal development. That was how I became an informal mentor to many of them.
In playing this role, however, I discovered I could also learn a lot from them – reverse mentoring. So what I am doing now is a continuation of what I have always done. I love working with young people. Our 4-6 months coaching and mentorship program is a platform created to provide hands-on HSE experience and mentorship to the trainees.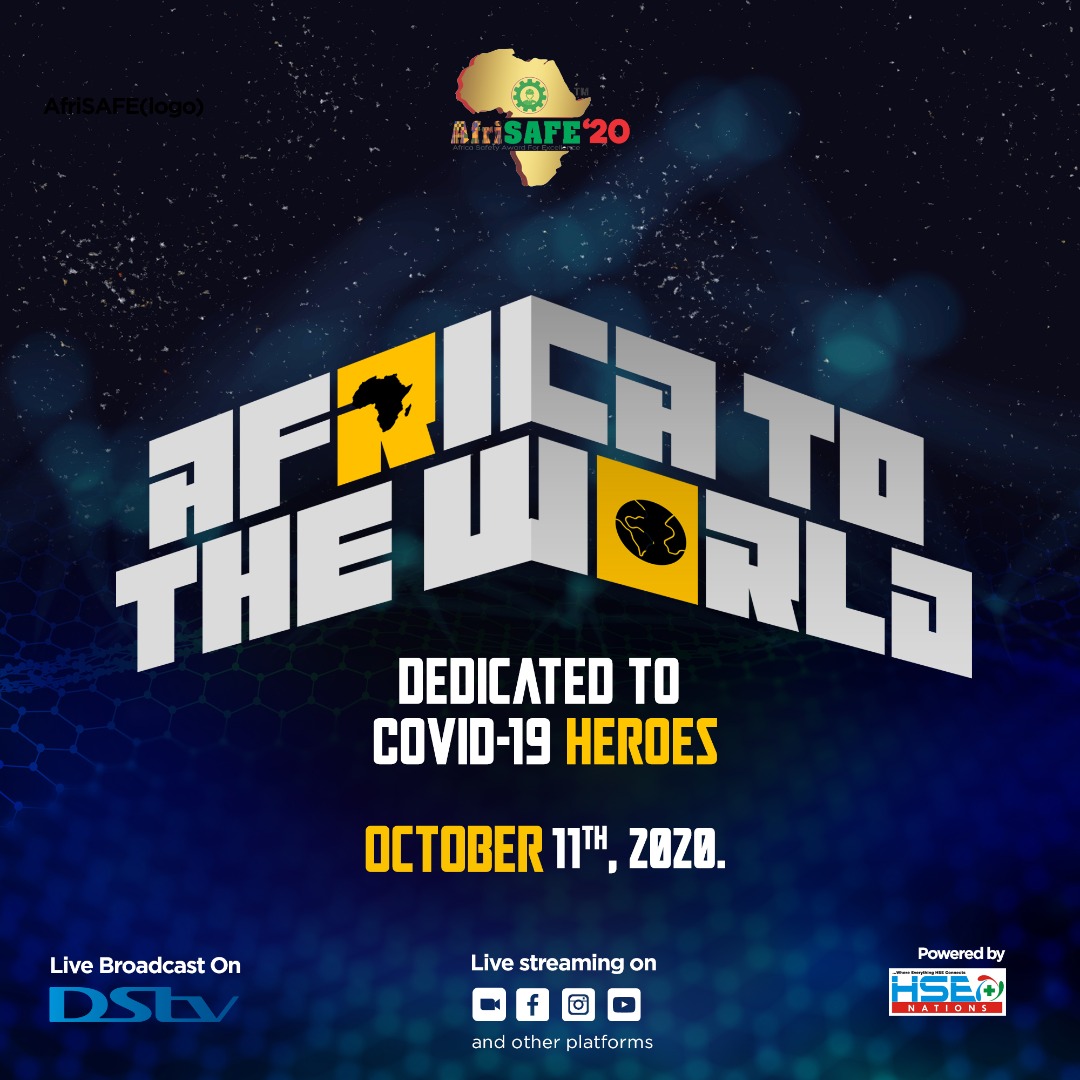 It includes industrial attachment in organizations with sound HSE Management Systems like Unilever, Cadbury, Friesland Campina, 7UP, SIL Chemicals, GZI Industries Limited etc. We have also extended the program to in-house, in-company where we coach and mentor your in-house HSE Managers and executives.
What do I hope to achieve? It's like asking a teacher what do you hope to achieve. Like they say, the teachers' reward is in heaven. There is no greater joy than seeing my mentees succeed. I love to see them succeed.
You can imagine my joy when a Production Manager newly redeployed to the HSE Manager's role in a multinational I worked with told me my coaching gave him confidence. His colleagues who didn't know he had a coach were surprised he hit the ground running. My goal is to give them my 25 years' experience in 6 months.
HSENations: What is your take on the rising cases of COVID-19 in Nigeria and what do you think can be done at this time?
The rising case of COVID-19 in Nigeria is a concern for all although not unexpected. We were not doing enough testing coupled with the fact that community transmission is increasing.
The reality is that the government cannot do everything. We are at a stage now where we must begin to take personal responsibility. More awareness and advocacy on personal responsibility should be embarked upon by various organizations and professional bodies to support government efforts.
Unfortunately, many of our people are either still living in denial or sheer ignorance. This is where enforcement of the rules on social distancing, use of masks, and other hygiene requirements in public places must also come in vigorously.
HSENations: Do you think safety professional bodies in Nigeria are doing their best in the fight against Covid-19?
I don't think so. Our collective voice as a body is not loud enough. Most of what I see are from individuals and their organizations. We need to see more of the professional bodies take leadership positions as resource centers.
HSENations: Would you want to share any emotional moments in the course of your career and how has it molded you to be the person you are?
Interesting. For some reason, I didn't enjoy rapid promotions like most of my colleagues in my last organization. For most people, this could be demoralizing. But for me, it was never an issue.
I tell people if someone is paying you a salary of $5, give him a $10 dollars' worth of service. Eventually, he will realize he is getting more than he is paying for and will not want to lose you.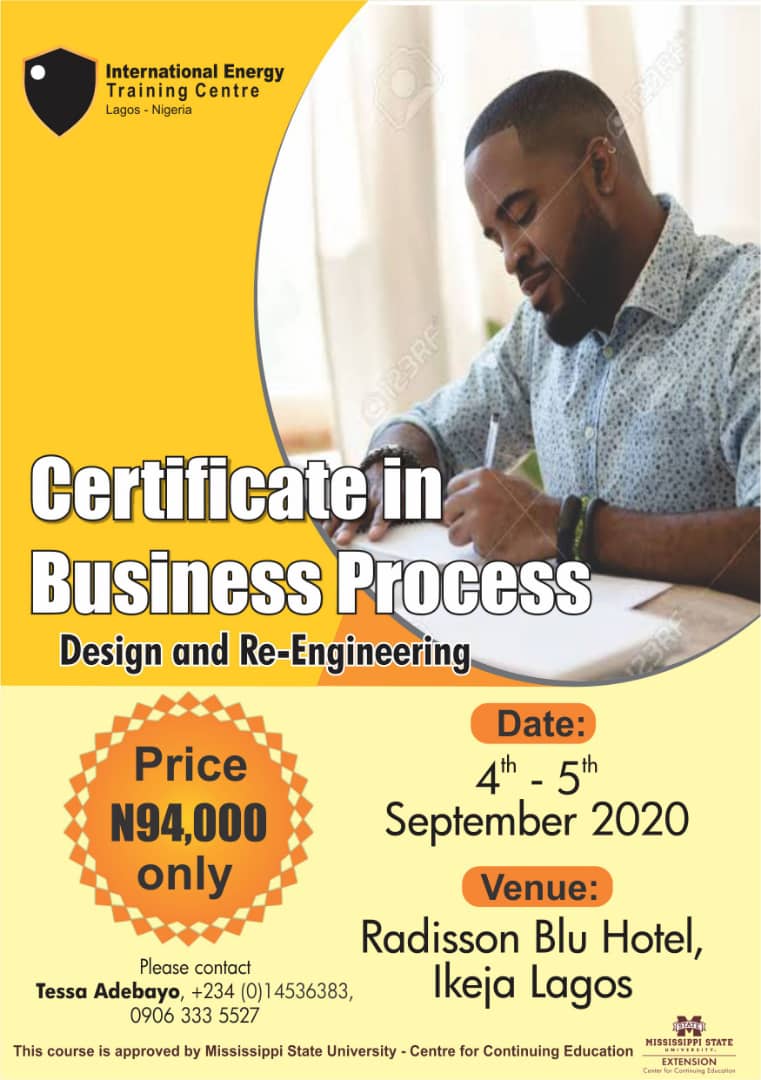 But if you think you are smarter and decide to teach your employer a lesson by giving him a $2 service, one day he will tell himself he is overpaying you and at the slightest opportunity, he will get rid of you.
I took my delayed promotion as feedback and decided to give more to the organization. Guess what? Twice my resignation letter was rejected and at a time I got a double promotion, a rare thing in that organization.
HSENations: Any last Word?
First I want to thank you for your time and for what you are doing for this profession. We need more people like you. HSE is so wide that you can only do what you know. At this stage of the profession, we need more collaboration, mentorship, and synergy than the competition.
Author Profile