International Day against Drug Abuse and Illicit Trafficking
-Better knowledge for better care
With the increase of drug usage by individuals around the world, there is a need to improve the understanding of the world drug problem and how in turn, better knowledge will foster greater international cooperation for countering its impact on health, governance and security.
Report from United Nations – World Drug Reports estimated that over 192 million people have used cannabis; 58 million – opioids; 30 million – opiate; 27 million – amphetamine and prescription stimulants; 21 million – ecstasy and 19 million people – cocaine.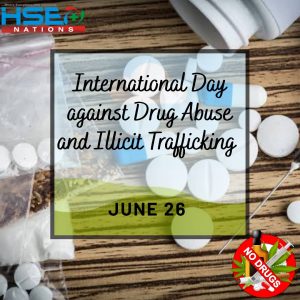 People who initiate drug use and subsequently develop drug use disorders typically transition
through several stages, from initiation of use to escalation, maintenance and, eventually, dependence or addiction. Similarly, people with drug use experiences adverse health consequences of drug use; including non-fatal overdoses, mental health disorders, infectious diseases such as HIV and hepatitis C, and premature death.
Using the estimates as a basis, acting against or opposing illicit drugs or their use should be the number one goal for all societies due to the impact this causes.
Let's all stand firm to advocate more on the consequences of drug usage.
Stay Healthy, Stay Safe!!!
Author Profile
Latest entries from the author