Ship Misshape Claims Sailor's Life, Leaves Another In Critical Condition
A ship Misshape at escavor Nigeria has claimed the life of a sailor, leaving another in a critical condition.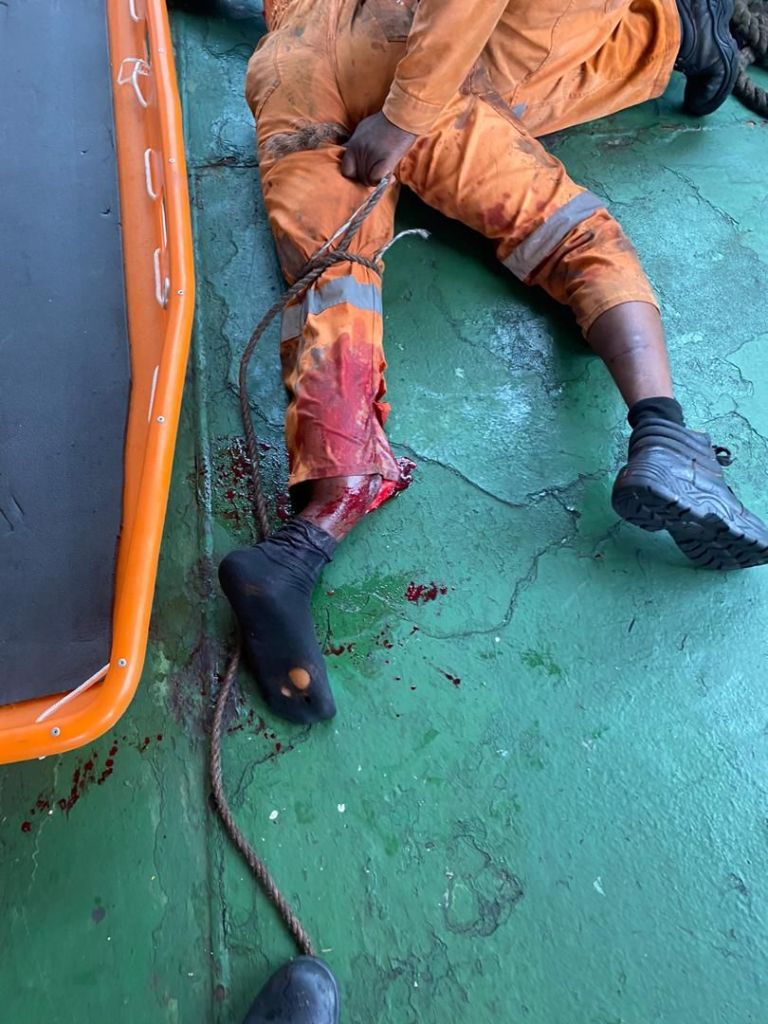 The sailors identified as Mt. Matrix Pride and Mt. Matrix Triumph were reported to have been undergoing STS (Ship to Ship) operation at the time the incident occurred.
The sailors suffered a bight from mooring ropes triggered by the sea's swell during mooring operations.
The misshape which claimed the legs of one sailor left the other with a gruesome fracture with his bones very visible.
One of the sailors referred to as "yahaya" in a viral video who had lost his legs, was declared dead on arrival at the hospital, while the injured sailor is currently receiving medical attention.
Author Profile