Breaking: Lagos State Has Lost 9 Billion Naira To Fire Incidents In 2020
– 80% of Fire Incidents Caused By Carelessness
– Over 60% of Lagosians Are Unaware Of Fire Emergency Number
– LSFS Canvasses For Public Support
Lagos State has lost about 9 billion naira in various fire incidents that have happened across the state between January and August 2020, investigation revealed
The research which is carried out by HSENations showed that the Lagos State Fire Service (LSFS) got a total of 893 emergency calls between the period. Out of the number of emergency calls, 741 were reported calls about Fire Incidents, 112 were Rescue Calls, 6 were cases of Collapsed Buildings and 22 were Prank calls.
Acting on the emergencies, the data further revealed that Lagos recovered and saved properties worth #53.52 billion, but were unable to save properties worth #8.92 billion razed completely by fire.
We also gathered that 76 fire victims were rescued, with 54 suspected dead.
Cause Of The Loss Figure
When contacted, Acting Head, Lagos State Fire & Rescue Service, Mrs Margret Adeseye said that the agency identified four causes behind the huge loss.
According to her, Carelessness of fire victims accounted for 80% of the root cause of cases where losses were incurred.
She said that Lagosians are fond of abusing electricity and other hazardous home appliances by putting them on and leaving them unattended.
Cases of electrical upsurge are avoidable, this is because before the fire starts burning fiercely, it start from the incipient stage that can be controlled or douse if there is someone around, she stressed. Adeseye who spoke through
the agency's Public Educator said Lagos is making her way to joining the smart city – where energy is saved automatically to prevent electrical upsurge when no one is around.
She, however, noted that losses incurred because of carelessness can be reduced if people learn to "live a smart city manually", implying that people must start to take responsibility of keeping their homes safe from fire by switching off electronics or ensuring combustible items are kept safe when there is no one to attend to them.
Adeseye asserted that other causes of the fire incidents are Accidents, Natural Acts and Arson-which only contribute only about 1% of the reported cases.
People Are Unaware of the Emergency Numbers
She decried the ignorance of Lagosians about the toll-free number for fire emergencies.
She said, "The emergency toll-free lines have existed since 2007. And I can tell you that over 60% of Lagosians are still not acquainted with this emergency call numbers which is 767 or 112".
Most times, the emergency calls the fire service get are from a third party rather than the victim, consequently, Adeseye said inadequate information is provided.
She advised fire victims to always call the emergency responders after running for safety and alerting neighbours, adding that "when the call is being attended to, start by stating your name, state the type of emergency you are involved with and specifically state the details…these include house number, street name, the nearest Bus stop and Landmark".
According to her, the familiarities in the names of Lagos communities make clarity of event and address pertinent when reporting fire incidents.
Need for Public Support
Adeseye, who averred that "the (#9 billion) loss is minimal compared to what we use as a standard measurement, which is two percent of the Gross Domestic Product (GDP) of Lagos State" opined that the agency will need the support of the people to double their achievement.
She admitted that the regular traffic challenges in the state is a bane on their effort to deliver fire safety, he, therefore, begged motorist to always pave way for their fire vehicles during emergencies.
"There are some black spots in Lagos that we don't necessarily go direct when we have an emergency call."
"We first ask them to report at the nearest police station for us to have police coverage…because of the records which are predominantly on attacking firemen, attacking fire engine facilities" she rued.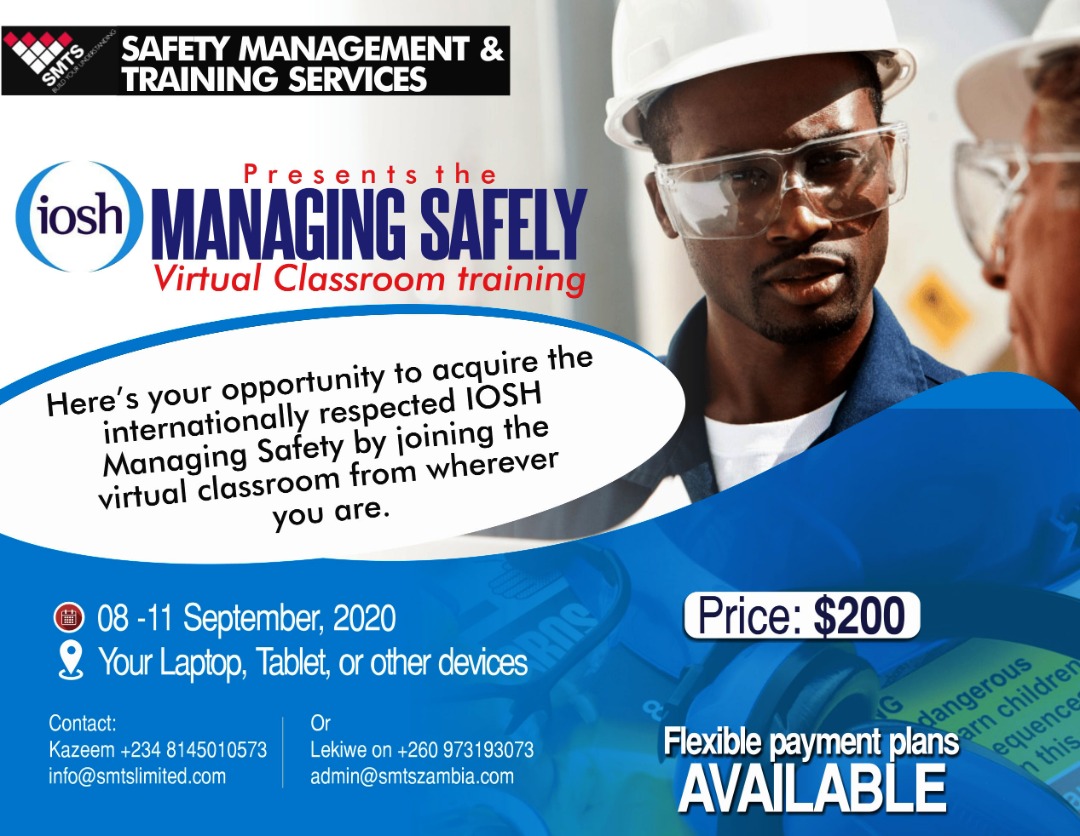 Author Profile
Smart Olawale is a Journalist (writing for HSENations), Marketing & Communication Enthusiast, Digital Marketer, Speaker and Educationist.
He holds a B.Sc Degree in Mass Communication from the prestigious Olabisi Onabanjo University.
Need Ideas? He's only a call away.