Veteran Safety Specialist Writes NIMASA, Demands Maritime Workforce Safety
An Experienced Safety Specialist, Engineer Timothy Iwuagwu has asked the Nigerian Maritime Administration and Safety Agency (NIMASA) to show more safety concern towards Non-Seafaring Maritime workers.
The Specialist in Industrial Safety Planning and Control Management, who is also a fellow of the Institute of Safety Professionals of Nigeria (ISPON) contained this in an article titled "NIMASA And The Need For More Protection For Non- Seafarering Maritime Worker".
He said the workers are exposed to the subtle negative impact that exposes them to a rare health disorder.
He wrote that "based on contemporary issues observed among operators in the maritime environment of Nigeria, I consider it needful to draw the attention of Nigerian Maritime Administration and Safety Agency (NIMASA), to the subtle negative impacts to the marine environment; and also mention the graveness of the exposures, to unsafe conditions as well as chronic and acute health and safety hazards, by Nigerians working in private and public sectors of the economy within our maritime domain."
Mr Timothy asserted that workers who engaged in the activities of boat building and shipbuilding and repairs in slipways, ship dockyards, ship breaking and scraping of sundry marine vessels and conveyances and infrastructures are the victims of such harmful exposure.
According to him, they get "infected with pneumoconiosis, asbestosis, silicosis and sundry acute occupationally induced respiratory disorders".
He explained that the causes of infections are "inhalation of asbestos fibres from lagging materials, from shipbreaking operations and from high concentrations of sand and paints particulates from blasting operations; Often carried without the use of appropriate personal protective equipment due to ignorance and negligence by employees and employers".
Timothy opined that it is "occasioned by the absence of trained and certified safety Personnel as well as relevant government regulators".
"Like it is done to shipborne seafarers, it would be appreciated also in this regard, if NIMASA should show commensurate concern towards the protection of this category of workers in our vast and mainly private sector dominated maritime domain".
"In line with Institute of Safety Professionals of Nigeria Act 2014, (Act No. 2), NIMASA should appropriately collaborate with Institute of Safety Professionals of Nigeria (ISPON) and its licensed corporate affiliates to monitor and compel all employers engaged in subject matter operations to ensure the delivery of appropriate professional competency development training", he added.
He concluded saying that, "Nigeria's monolithic economy is Oil and Gas dependent. And the maritime domain provides the most viable vehicle for its transportation. Therefore the workforce within that domain must be adequately protected".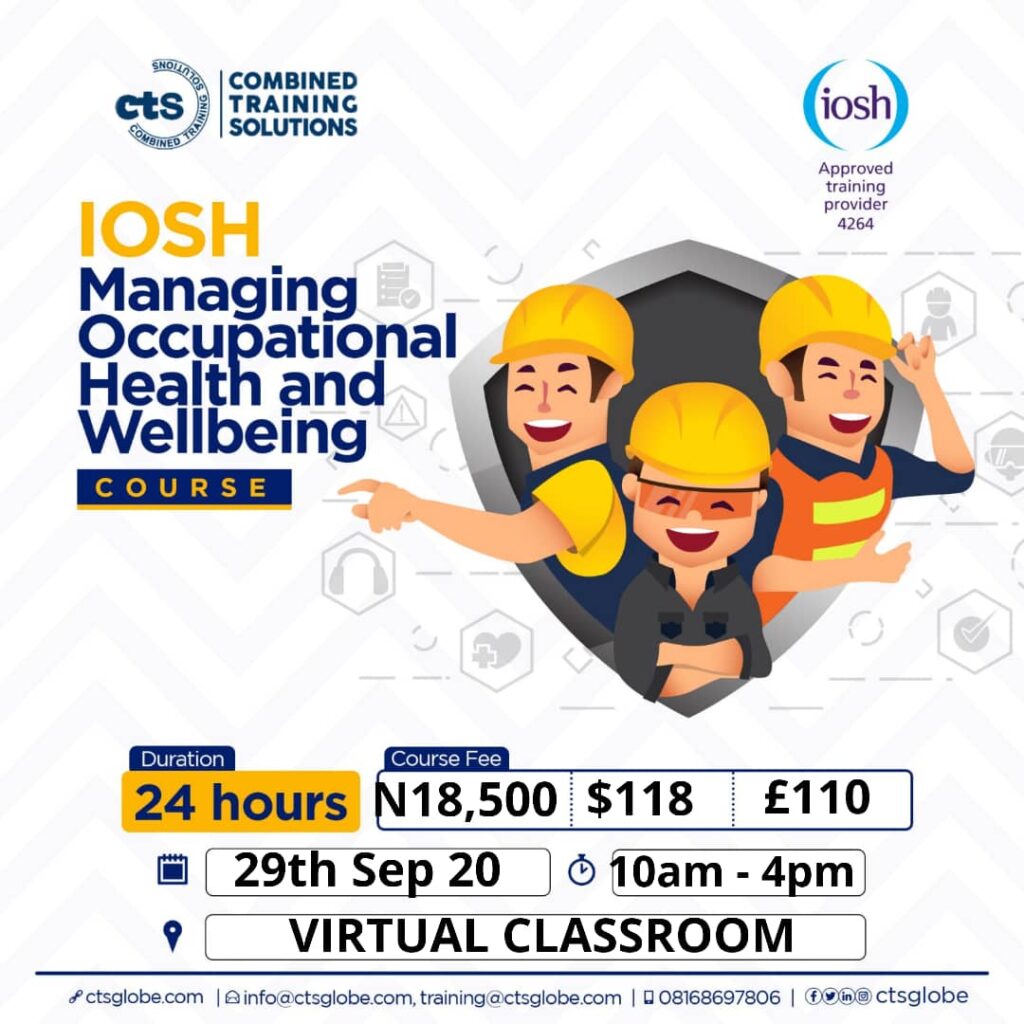 Author Profile
Smart Olawale is a Journalist (writing for HSENations), Marketing & Communication Enthusiast, Digital Marketer, Speaker and Educationist.
He holds a B.Sc Degree in Mass Communication from the prestigious Olabisi Onabanjo University.
Need Ideas? He's only a call away.