As Death Toll Rises, Here Are Things Not To Do When Fighting Fire
Exclusive data made available to HSENations by the Lagos Fire and Rescue Service showed that at least 54 persons were suspected dead in fire mishaps recorded across the state in 2020. Accordingly, it has become a matter of urgency to find ways to mitigate the impact of future occurrences.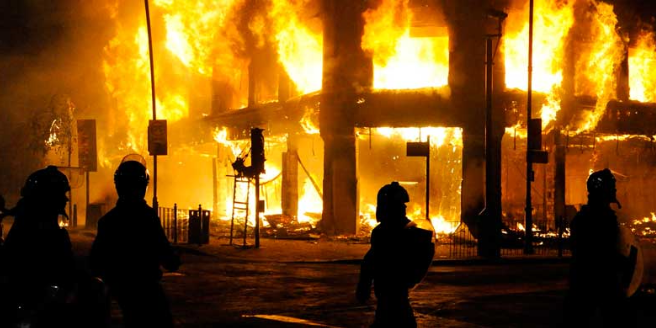 HSENations had earlier reported that Lagos lost properties worth #9 billion in fire incidents that happened in the state around the same time.
We understand that while some people had an ill fate of being helplessly trapped in a consuming fire, some played a huge role in what led to their death during a fire incident. It is, therefore, important to discuss the ignorance of fire fighting.
Being confident is permitted, it is being overconfident that fire experts dissuade. While some fire can easily be doused, some will grow fiercer if you lack adequate knowledge of controlling and killing them. Hence, during a fire incident, there are things you have to do to keep yourself safe and also, the knowledge you must have about handling fire emergencies.
In a chat with the Public Relations Officer of one of the leading fire and security engineering company in Nigeria, Surveillant Fire Limited, Mr Chris Adelugba he gave salient points that will be discussed here:
1) Never Play Lone Hero: It is highly commendable that you can stand bold and unbroken in the face of adversity without needing anyone's pity. However, don't try it at the face of an inferno.
This is not telling you to chicken out when there is a fire outbreak. According to Mr Chris, the first thing expected of you is to "Raise an alarm, either by activating a fire alarm or by shouting "fire! fire!!" with your voice; with this everyone will be aware that there is a fire incident, and then commence evacuation to a safe place or muster point."
What other reason? It's surely because you may never know the extent of damage the fire is ready to cause. When there is enough presence of heat, oxygen and fuel (like wood, gas, coal, petroleum, peat, dung) the fire may escalate beyond your control while you are trying to salvage the situation.
And don't forget, after alerting your neighbours, immediately call the fire service.
2) Know the Source of the Fire: To thoroughly solve any problem, you will surely need to start from the root; that is the case for fire outbreaks. If the fire has not escalated before your control, before fighting it, first of all, identify the fire source.
Mr Chris tried to imply that not all fire fighting agents apply to a fire source, according to him, water fire extinguishers cannot be used for fire from an electrical source.
It is also important to know the source of a fire to be able to know where to channel all fighting effort.
A person who will cower when there is a fire terror should not be involved in the fighting process, Mr Chris warned.
He added that "when using an extinguisher, always aim at the base of the fire, then sweep from right to left".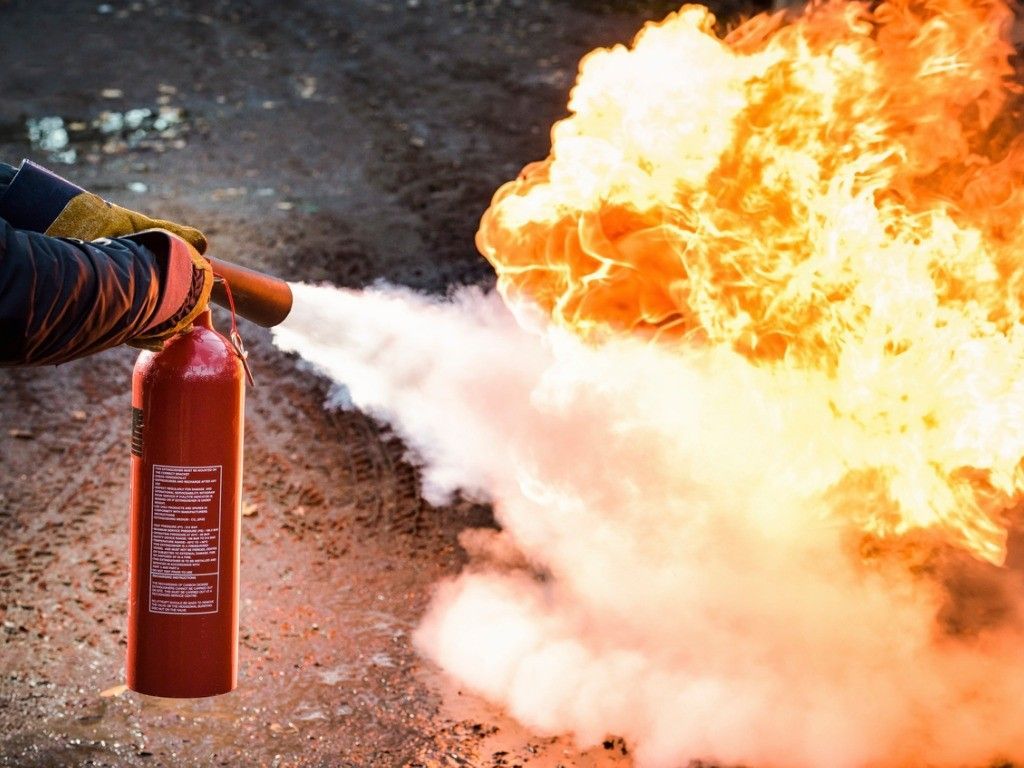 3) Never Allow Fire To Stand Between You and your Exit Point:
If Mr Chris would advise you about fighting a fire, as a fire expert, he will tell you to "always back your exit". (PIC)
Some people who have enough time to escape a fire incident still gets burnt to death because they get stuck or trapped by objects they can't move.
Hence, to afford yourself the opportunity of running for shelter when the fire grows wild, stay close to and back the exit point.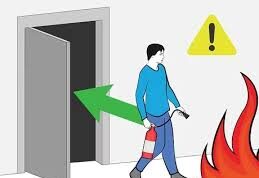 4) When the fire is taller than you, run!
We have Fire Fighters across the nation because the government and everyone are aware that an ordinary layman can't fight a raging fire. Hence, "no go dey do pass your self". When the fire grows taller than you, according to Chris, "commence evacuation".
Author Profile
Smart Olawale is a Journalist (writing for HSENations), Marketing & Communication Enthusiast, Digital Marketer, Speaker and Educationist.
He holds a B.Sc Degree in Mass Communication from the prestigious Olabisi Onabanjo University.
Need Ideas? He's only a call away.