COVID Nasal Swab Test Goes Wrong, Doctors Call For More Training
A 40-year-old US woman, whose name was withheld from the media, suffered a puncture on her brain lining after a COVID-19 Nasal Swab Test was improperly carried out on her.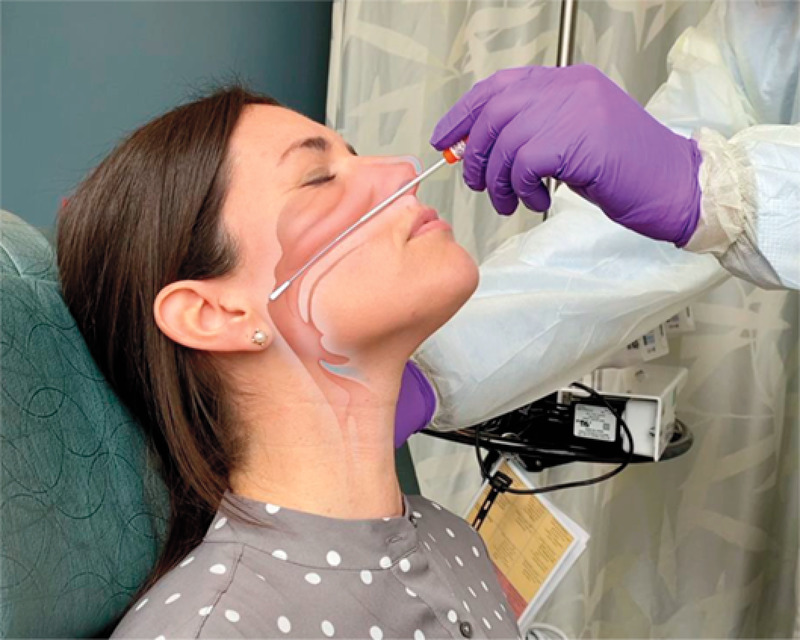 Reports indicated that doctors opined in a medical journal on Thursday that, consequentially, fluid leaked from her nose, putting her at risk of life-threatening infection.
The medical professionals called on other health care professional to always follow testing protocols rightly.
A doctor at Iowa hospital who treated her, Jarett Walsh explained that she did a nasal test ahead of elective hernia surgery, and afterwards noticed clear fluid coming out of one side of her nose, subsequently developed a headache, vomiting, neck stiffness, and aversion to light".
However, Walsh also confirmed that the woman has fully recovered; stressing that early diagnosis and treatment saved her from a life-threatening brain infection.
He added that though the issue that arose with the COVID-19 Nasal test was a very rare occurrence, it serves as a reminder of the need for high-quality training as hundreds of millions of more tests will be performed before the pandemic is over.
According to an ear, nose and throat specialist, Dennis Kraus, the event "underscores the necessity of adequate training of those performing the test and the need for vigilance after the test has been performed".
As online UCDavis Health, Nasal Swab Test is one of the means to conduct a COVID-19 Test, it " involves inserting a 6-inch long swab (like a long Q-tip) into the cavity between the nose and mouth (nasopharyngeal swab) for 15 seconds and rotating it several times. The swabbing is then repeated on the other side of the nose to make sure enough material is collected. The swab is then inserted into a container and sent to a lab for testing".
Author Profile
Smart Olawale is a Journalist (writing for HSENations), Marketing & Communication Enthusiast, Digital Marketer, Speaker and Educationist.
He holds a B.Sc Degree in Mass Communication from the prestigious Olabisi Onabanjo University.
Need Ideas? He's only a call away.