Workplace Accident: Employees Have Rights Beyond Employment Contract— Lawyer
Founder of the Occupational Health Safety Empowerment Centre (OHSEC) Legal Aid, Bunmi Omeke has called on employers of labour to be aware that their employees have rights beyond what their employment contract stipulates, especially during a case of workplace accident.
She decried that employers of labour in Nigeria do not always comply with the compensation act.
Read More: Police Reform: Safety Tips For #SARSMUSTEND Protesters
Bunmi, who is also a lawyer adjudged that business must know that their business operates under some certain laws that shields employer and grant them the right to seek compensation in cases of workplace accident.
According to her, "There is a rule on Compensation in Nigeria that must be complied with, if an employee is injured in the course of his employment; a lot of employers don't follow it but that doesn't mean it doesn't exist."
While some business owner might want to claim that compensation during course of duty is not entrenched in the contracts with their employee, Bunmi said "Employment contract explains what goes on between the employer and the employee and the extent of compensation,"
"But it must be understood that in the realm of accident at work, employer cannot say he's only restricted to the employment contract."
She furthered that "It is impossible. Accident at work is beyond the agreement you have with your employee; there are other laws that come to play"
"Employees have right beyond employment Contract, employers of labour needs to know that. They (employers) operate under a law: They operate under health and safety regulation and when they don't comply, employees have the right [to seek redress], employment contract or not."
She advised that "Safety regulation must be complied with in factories during operation. If an employee gets injured in the course of his work in a factory, the first thing they will want to look at is if the safety rules have been complied with and if it wasn't, the employer is going to be liable".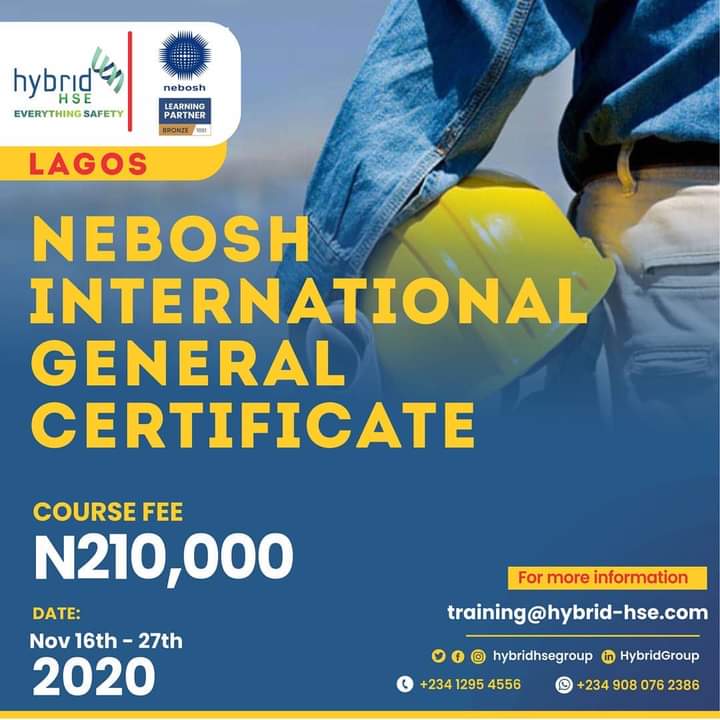 Author Profile
Smart Olawale is a Journalist (writing for HSENations), Marketing & Communication Enthusiast, Digital Marketer, Speaker and Educationist.
He holds a B.Sc Degree in Mass Communication from the prestigious Olabisi Onabanjo University.
Need Ideas? He's only a call away.