Great Imumolen and His JPTS Empire of Competent Citizens
This year 2020, Dr. Christoper Imumolen received the highly esteemed World Greatness Award from the reputable Greatness University, UK. That kind of award is not for everyone, it is reserved to celebrate people that are identified for extraordinarily doing ordinary things. Well, Dr. Christopher won it and that should explain why he is regarded as 'Great'.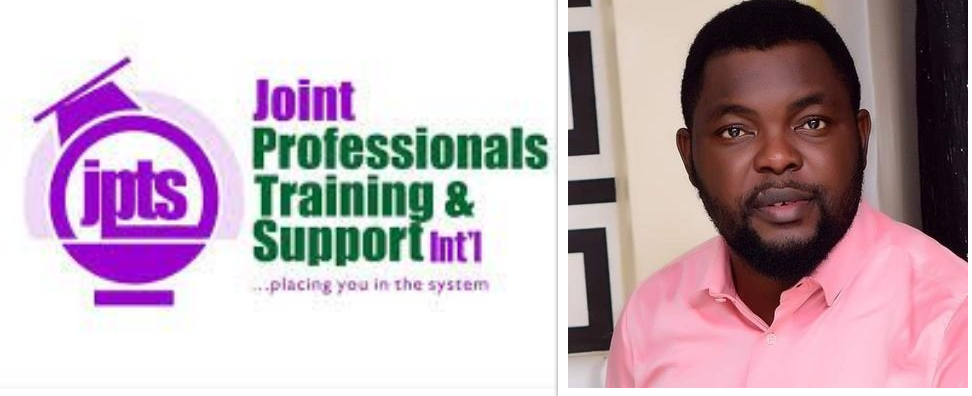 The only black man on the board of Accreditation Service for International Colleges and University (ASIC) UK, serving as Africa Director, also founded and owns an empire called the 'Joint Professional Training and Support (JPTS) International'.
Since over ten years of operation in Nigeria, the solid empire has trained no less than 35,000 safety professional, penetrating the country so deep with training hubs across 96% of states not excluding the far ends of states like Adamawa and Borno.
In a country like Nigeria, where the standard of education affects the quality of graduates produced, JPTS positions itself as a training empire raising these not-well-trained individuals to reach the standard of competence required by top management business organizations.
And its focus is not only on higher institution graduates, but it also provides a level ground to anybody that can write and read, with any level of academic qualification or not, to acquire internationally recognized certificates that will help them get top safety jobs.
JPTS describes itself as the "world's largest training organization dedicated to those who want to develop and get world-class professional training and certifications" because though based in Nigeria and US, it has training centres and partners in countries including Ghana, Dubai, Angola and South Korea.
Proudly, all its courses are accredited internationally and locally. Among those accreditations are: American Institute of Certified Professionals; Accreditation for College; Schools & Universities, UK ISO 9001:2008; International Institute of Risk and Safety Management, UK; American Welding Society; International Facility Management Association, USA; Shell Louisiana, USA; USA Consular and Licensed ISO Implementation and Certification Consultant.
The Federal Ministry of Education, Nigeria; Accreditation Service for International Colleges and University (ASIC) UK; The International Organization for Standardization (ISO 9001:2008); The Department of Petroleum Resources (DPR) Oil and Gas Training Association of Nigeria- OGTAN, are also among the list of JPTS accreditation and approvals list.
JPTS is a strong supporter of AfriSAFE Award.
They can be reached via +2348032262694 or inquiry@jptsonline.org
Their office is located at no. 2, Tokunbo Alli Street, off Toyin Street, Ikeja Lagos State. Visit the company website:

www.jptsonline.org
Author Profile
Smart Olawale is a Journalist (writing for HSENations), Marketing & Communication Enthusiast, Digital Marketer, Speaker and Educationist.
He holds a B.Sc Degree in Mass Communication from the prestigious Olabisi Onabanjo University.
Need Ideas? He's only a call away.