Safety At Home: Three Cogent Issues Never To Be Ignored
By: Smart Olawale
"Health is wealth". Maybe, that is a common saying that is highly underrated. People whose account is in the red do not always understand it.
It is enjoyable to live a life of luxury—a life where there is enough money to spend on the best thing that life has to offer. It is not always the same story when the receipt for your expenses is issued by the accounting department of a hospital.
It even becomes a sadder story, when one has to run helter-skelter to borrow loans to foot hospital bills.
But the saddest story we will have to take action against today is that many only realize the meaning of the saying when it is too late.
Most leading causes of death are preventable. Fortunately, the cost of prevention is way cheaper than facing the dire consequences of ignoring things that expose us to health hazards.
Ensuring safety at Home calls for three cogent issues never to be ignored, they include the following:
1) Pet Vaccination: We love dogs. We love cats. We even extend the affections shared with humans to them. That's how it should be but not without ensuring that those pets are safe enough to ensure our own (and people living with us) safety too. And that can be best achieved by vaccinating our pets—not everybody do that.
Dogs and cat are some of those animals that carry rabies. According to WHO, it is a viral disease that causes "tens of thousands" death every year, mainly in Africa and Asia". Rabies is prevalent in more than 150 counties, and easily transmittable to victims who suffer bite or deep scratch from animals with the deadly diseases. As fatal as the cases of rabies might be, it is easily preventable through vaccination. Ignoring that such as simple thing exposes many to the danger.
Rabies is not the only thing to talk about, there are several other infections likes Rocky Mountain Spotted Fever, Toxoplasmosis, Cat Scratch disease, campylobacteriosis, Echinococcosis, Cutaneous Larva Migrans, Salmonellosis etc., while to ensure to wash your hand after contact with animals, a routine veterinary check-up should be done for our pets to vaccinate them against and disease threat that ultimately affect you or anybody.
2) Waste Management: Not everyone gives a damn to the kind of environment that they live or take thought about how waste are been disposed of. And that is DANGEROUS.
Improper management of waste leads to contamination of both water and food. Those are some of the basic things that man survives on. Getting them contaminated is like a threat to survival, because it triggers systemic malfunctioning of the body systems, leading to a whole lot that does not exclude death.
With waste lie here are there, it easy to have skin irritation or some blood infection. Malaria, yellow fever and some other illnesses can creep into the body system too as mismanaged waste attracts flies or some diseases carrying pest. Consciously recycling waste and properly disposing of them will go a long way to ensure your safety at home.
3) Inhalation of Toxic Substances: Inhaling toxic substances like generator exhaust that contains a high concentration of Carbon Monoxide (CO) is dangerous and can lead to death.
Generators and other things that emit dangerous gases should be operated outdoor. And if you must move any closer, ensure the usage of Personal Protection Equipment.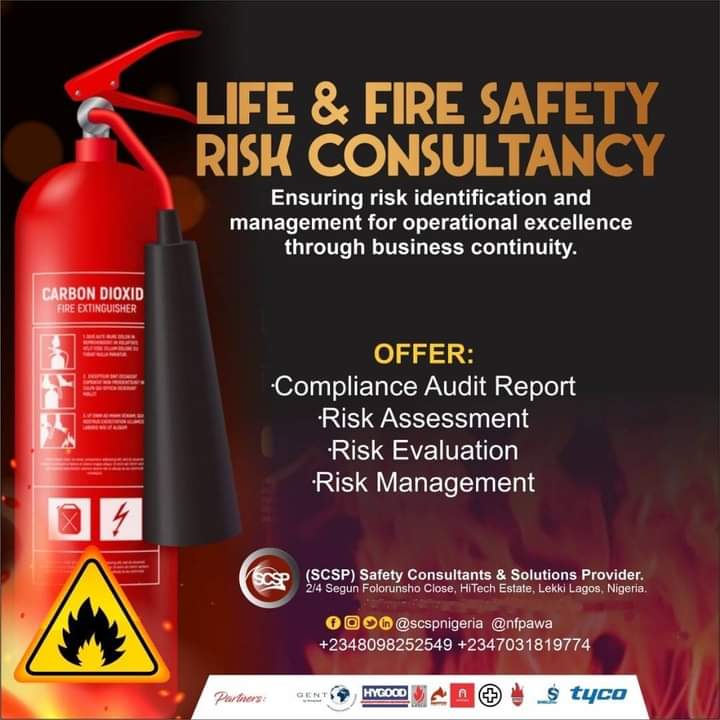 Author Profile
Smart Olawale is a Journalist (writing for HSENations), Marketing & Communication Enthusiast, Digital Marketer, Speaker and Educationist.
He holds a B.Sc Degree in Mass Communication from the prestigious Olabisi Onabanjo University.
Need Ideas? He's only a call away.