Safety Regulator Gives Guideline On Workplace Ventilation, As Fight Against COVID Continues
By: Smart Olawale
U.S Safety regulatory body, the Occupational Safety and Health Administration (OSHA) released a guideline on workplace ventilation in an effort to curb to the spread of COVID-19.
HSENations gathered that the guidelines were released on the 5th of November.
According to the body, ensuring "adequate ventilation throughout the work environment can help
to maintain a safe and healthy workplace".
Among the tips listed include removal or redirecting personal fans "to prevent blowing air from one worker to another, usage of HVAC system filters with a Minimum Efficiency Reporting Value (MERV) rating of 13 or higher,
where feasible".
The body also encouraged that there should be an increase in the HVAC system's outdoor air intake or use open windows or other sources of fresh air where possible.
"Be sure exhaust air is not pulled back into the building from HVAC air intakes or open windows; Consider using portable high-efficiency particulate air (HEPA) fan/filtration systems to increase clean air,
especially in higher-risk areas; When changing filters, wear appropriate personal protective equipment. ASHRAE recommends N95respirators, eye protection (safety glasses, goggles, or face shields), and disposable gloves" It further enjoined.
Conclusively, OSHA advised that exhaust fans in restrooms should be fully functional and  operating at maximum capacity, while also encouraging workers to report any safety and health concerns and stay home when they notice anything unusual.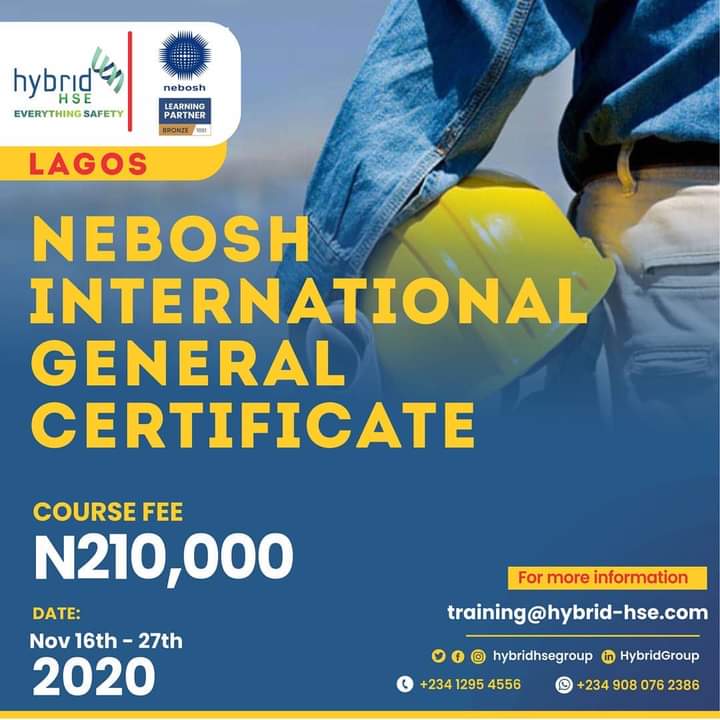 Author Profile
Smart Olawale is a Journalist (writing for HSENations), Marketing & Communication Enthusiast, Digital Marketer, Speaker and Educationist.
He holds a B.Sc Degree in Mass Communication from the prestigious Olabisi Onabanjo University.
Need Ideas? He's only a call away.