AfriSAFE Reward Gov Sanwo-Olu, Scores of People And Organizations With Awards For COVID-19 Role
By: Smart Olawale
No less than 60 individuals and organizations were awarded as winners and nominees of about 13 award categories during the just concluded 2020 edition of the Africa Safety Award for Excellence (AfriSAFE) held virtually on Sunday, 8th November 2020.
Notable persons like the Lagos State Governor, Babajide Sanwo-Olu, who bagged the AfriSAFE Icon of the Year Award was among the awardees recognized and celebrated for implementing pre-emptive measures that helped to curtail the spread of COVID-19 in Africa.
In his opening remark, Chairman of AfriSAFE Board of Governors, who is also a former Military Governor of Old Ondo State, Rear Admiral Sunday Abiodun Olukoya (rtd), elucidated that "during the [COVID-19 wake] period some individuals and organizations displayed heroism by implementing policies and initiatives that are helping Africa to mitigate the risks of COVID-19".
The Chief Coordinating Officer of AfriSAFE, Femi Da-Silva opined that 1259 nomination entries were received from different part of Africa but only 5% were shortlisted as AfriSAFE 2020 Nominees after a 6-man independent panel of judges scrutinized the entries.
Alan Stevens, the head of Strategic Engagement of the Institution of Occupational Safety and Health (IOSH), one of the major sponsor of AfriSAFE while addressing the attendees of the event lauded the organizers for coming up with AfriSAFE Idea.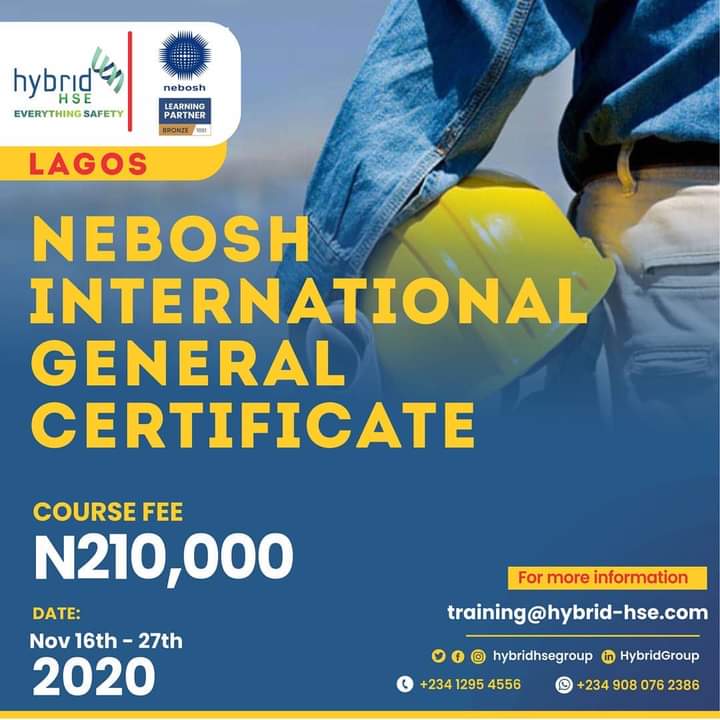 He added that "It is true that in Africa, as in other parts of the world, keeping people safe and healthy at work is a daily challenge. With an estimated 2.78 million people die worldwide every year in a workplace accident or from illness caused by work, more must be done".
The Director-General of the Lagos State Safety Commission, Lanre Mojola, while receiving the Icon the Year award on behalf of Governor Sanwo-Olu thanked AfriSAFE organizing committee for their consistency and showered encomium on Lagos state Governor and Lagosians "in the public and private sector for their contribution in keeping Lagos Safe".
Big names that were also awarded during the event include De United Foods Industries Ltd (Dufil), OVH Energy Limited, Egbin Power Plc, Vedanta Zinc International and many more.
The event hosted by Kenyan BBC Award Winner, Victoria Rubadiri was graced with faces of dignitaries like Ovation CEO, Dele Momodu; Institution of Occupational Safety and Health (IOSH) President, James Quinn; CEO, South African Institute of Occupational Safety and Health (SAIOSH), Neils Nortje; Africa Chief Executive Officer, Network For Vision Zero Global Campaign, Dr Elizabeth Lungu–Nkumbala; Former DG Lagos State Safety Commission (LSSC), Hon. Hakeem Dickson; and many others.
See Full List of AfriSAFE 2020 Nominees & Winners:
AfriSAFE Torchbearer Awardees
Ugochi Obidiegwu
Ifechukwu Enweani
Paul Abiodun
Dare J. Akinfosile
Nwaelele Ugochukwu
Marvelous M. Egbuta
Kuburat O. Kadiri
Beatrice Larbi
Timothy Aluko
Kingsley Ahanonu
Waliu Adegoke
AfriSAFE Professional Of The Year 
Tatenda T. Machangu
Ekpe Elijah John– Winner
Matthew O. Omoluogbe
Bosah E. Solomon
Adebola Bada
Esther Amolo Yongo
Omon Ilaboya
Itohan Egbedion– Winner
Engr. O.Sam-Aghedo
John Duru
Ojetokun Oluwole S.
Emmanuel A. Ani
Christopher Babayemi
Biodun Dirisu– Winner
AfriSAFE CEOs Award 
Paul Harriman (Egbin Power Plc)
Engr Festus Olaoye (Beam Energy Limited)
Jude Abalaka (Tranos)
Kayode Adeleke (RusselSmith Nigeria Limited)
Basil Ogbuanu (Second Coming Nig. Ltd.)
David John Townsend (Palmers Green International Ltd)
Dapo Omolade (Hybrid Group)
Mrs Olatokunbo A. Fagbemi (Aviation Handling Company PLC.)
Deepanjan Roy (CHI Limited)
Huub Stokman (OVH Energy Limited)
Ufuoma Imonioro (Aviam Offshore Engineering CO. Ltd.)
AfriSAFE RECOGNITION AWARD OF THE YEAR
Rescue Technology Limited
Slum2School
Tiffany Amber
Dfortune Environmental Management Ltd.
AfriSAFE Campaign of the Year
AntHill Productions
AfriSAFE MERIT Awardees
Egbin Power Plc
Pacific Silverline Ltd
Ikeja Electric PLC
Vedanta Zinc International
CHI Limited
Anoskye Group of Companies
De United Foods Industries Ltd
Coast General Teaching and Referral Hospital
RusselSmith Nigeria Limited
Hybrid Group of Companies
The Aga Khan Hospital
Kisumu
Golden Swan
Jad Catering and Construction Limited
Green Facilities Limited
AfriSAFE Icon of the Year
Mr Babajide Sanwo-Olu (Executive Governor of Lagos State)
AfriSAFE Young Innovator Award
Mater Ecclesiae College
AfriSAFE Community Heroes Awardees
Isaac Success
Omoyele Amodu
Shakiru Adelaja
Akingbola Adewunmi
Tolani Odukoya
Akhere Akran
AfriSAFE CSR of The Year
De United Foods Industries Ltd– Winner
North South Power
Ovh Energy Limited
Seven-Up Bottling Company Limited
AfriSAFE Shining Star Award
Dare J. Akinfosile
AfriSAFE Overall CEO of The Year Award
Huub Stokman (OVH Energy Limited) – Winner
AfriSAFE Overall Company of The Year Award
Coast General Teaching and Referral Hospital Kenya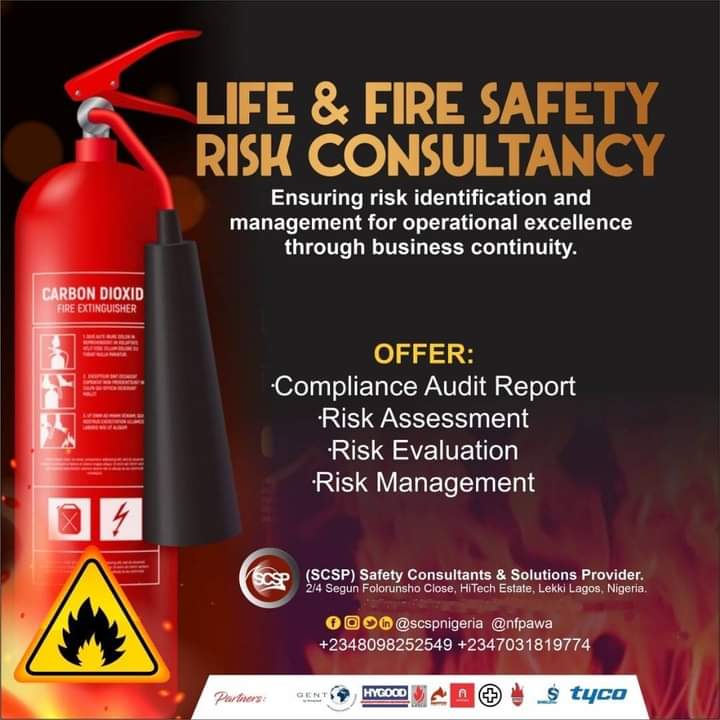 Author Profile
Smart Olawale is a Journalist (writing for HSENations), Marketing & Communication Enthusiast, Digital Marketer, Speaker and Educationist.
He holds a B.Sc Degree in Mass Communication from the prestigious Olabisi Onabanjo University.
Need Ideas? He's only a call away.