SPE To Revisit Tragic Oil & Gas Disasters During Online Lecture On Safety Compliance
By: Smart Olawale
The Port Harcourt Chapter of the Society of Petroleum Engineers (SPE-103) will hold a special online lecture that seeks to critically analyse some of the major mishaps in the oil & gas and aviation industry, as they seek to establish a need for strict compliance to safety rules and regulations.
HSENations learnt that a French Oil and Gas veteran, Mr Thomas Hinterseer will speak on the topic "From Piper Alpha to Macondo and 737 Max: The Danger of a Pure Compliance Culture" at the virtual webinar which holds on Thursday.
Speaking to our correspondent, the Section Chairman of the body, Mr Adebola Bada said Piper Alpha, Macondo and 737 Max are some of the disasters that the offshore oil industry and aviation industry recorded in the past. He opined that the incidents were traced to non-compliance to rules guiding the operation.
Reiterating his enthusiasm for the lecture, he said the speaker, who has a good firsthand knowledge of the Macondo Disaster, will draw out lessons from the tragic incidents to show SPE members the need to comply with the standard of operation in the industry.
Recall that the Piper Alpha disaster happened on the 6th July 1988 at the Piper Oil Field in the north-east of Aberdeen in Scotland and about 167 persons reportedly lost their lives to the incident that amassed a loss equivalent to $5billion today. Also, the Macondo Blowout and Explosion happened at the oil rig in the southeast of Venice, Louisiana on the 20th of April 2010, resulting into an enormous oil spill into the Gulf of Mexico and about 11 persons died.
Though the Boeing's 737 Max accident is an aviation disaster that happened on October 29, 2018, and March 10, 2019, resulting to the death of 346, Mr Adebola stressed that it is important to learn lessons from the incident, given that the aviation industry's safety standard and compliance is higher.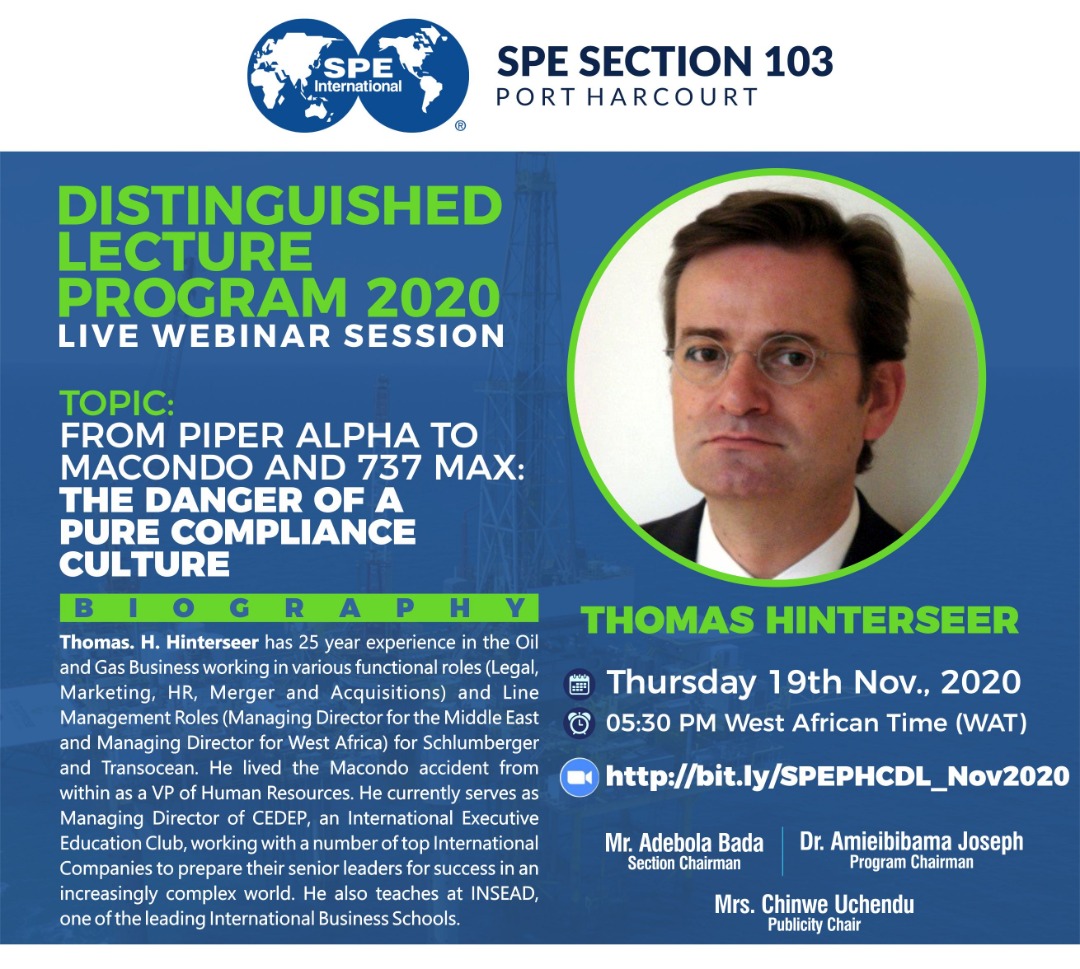 The Section Chairman adjudged that the lecture would serve as a helpful catalyst to prevent a recurrence of the incidents, adding that "Loss of compliance to rules and regulations either National or International is a major cause of disasters that hinders business continuity".
"The event is for everyone. However, SPE invites people of all professions to be members to enjoy exclusive members' benefit that would support their career and businesses." He concluded.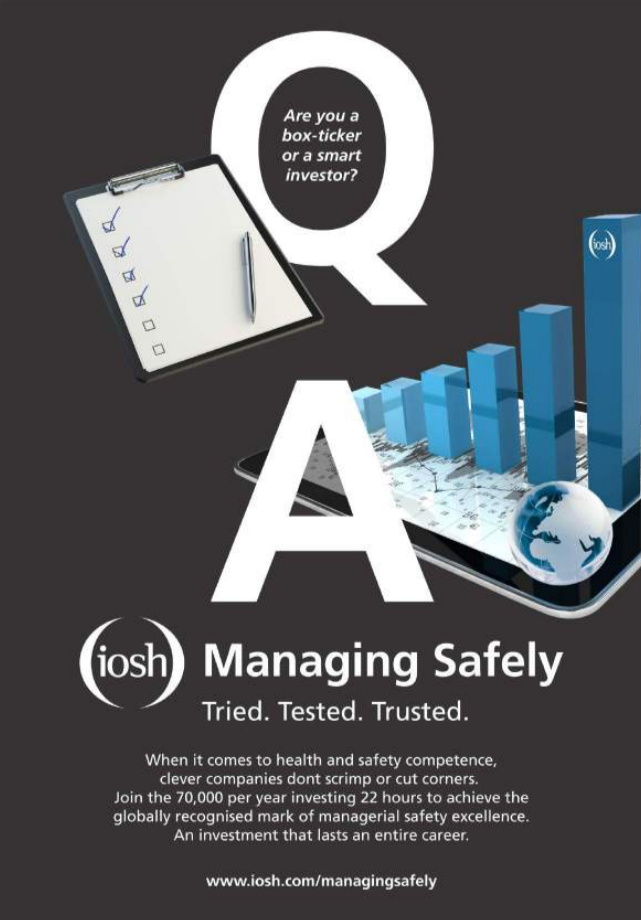 Author Profile
Smart Olawale is a Journalist (writing for HSENations), Marketing & Communication Enthusiast, Digital Marketer, Speaker and Educationist.
He holds a B.Sc Degree in Mass Communication from the prestigious Olabisi Onabanjo University.
Need Ideas? He's only a call away.