ISPON Crisis: Lagos Chairman Accuses Ilodiuba's Faction Of Malicious Prosecution
By: Smart Olawale
"While that case is on, they went straight to connive with the police, filing a case of contempt of court at the Lagos High Court 7"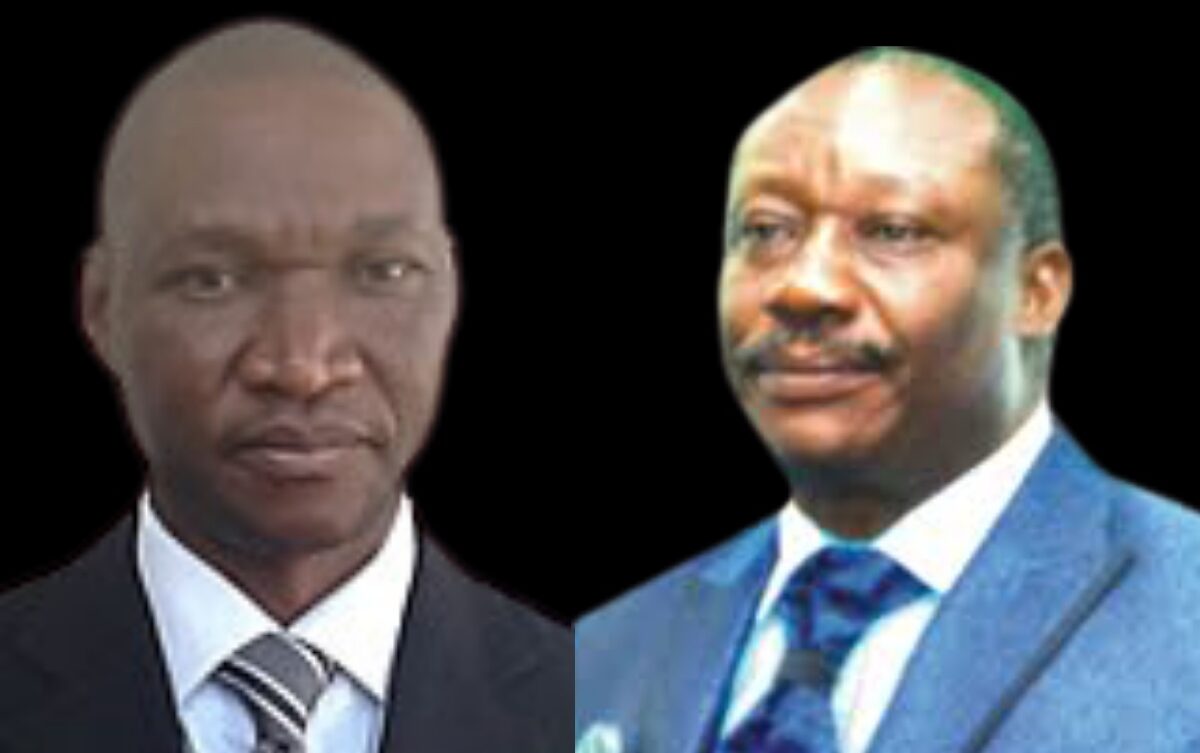 The factional Chairman of Institute of Safety Professional of Nigeria (ISPON) Lagos State Branch, Harold Echendu has accused Nnamdi Ilodiuba and his supporters of frustrating the peace efforts seeking to restore sanity to the embattled safety institution.
Recall that for about eight years, ISPON has been hit with national leadership crisis that resulted from a power struggle between Nnamdi Ilodiuba and his former vice, Malgwi Yusuf following the expiration of the former's first tenure as National Chairman of the body in 2013.
HSENations gathered that the yearslong crisis affected the entire structure of the body, with similar power struggle for 'branch chairman' office breaking out in some state branches, like that of Lagos State, between members of Ilodiuba-led faction and Malgwi-led faction.
In an exclusive interview with HSENations, Echendu, whose loyalty belongs to Malgwi Yusuf, said the Ilodiuba faction has been conniving with Police to intimidate and arrest them.
He quipped, "If you may recall that when we were holding the summit in Benin, Ilodiuba (faction) led by Timothy (Iwuagwu) came to disrupt the summit. It didn't go the way they wanted it. When the police invited us, we went and explained the situation, they understood the situation and asked us to report in Abuja–which we did."
"Peace efforts were made to see if there could be reconciliation. But Ilodiuba was very adamant. There were talks held in Airport Hotel and Port Harcourt, but Ilodiuba refused to listen to anybody."
"We went back to Abuja and seeing the kind of arrangement that was in Abuja and the intimidation by the police, ISPON (Malgwi-led faction) had to go to human right court in Abuja for redress."
"While that case is on, they went straight to connive with the police, filing a case of contempt of court at the Lagos High Court 7"
According to Echendu, the charge "was very ridiculous because it was based on the fraudulent judgment that they got in Owerri that has been challenged and is ongoing."
Echendu revealed that Ilodiuba-led faction once wrote a petition against the Judge that delivered judgment in their (Ilodiuba-led faction) favour in the Owerri Court Case.
He opined that while the two cases (Owerri and Abuja) are still ongoing, Ilodiuba-led faction went to Lagos to file a criminal case of contempt of court against his faction, aiming to get them arrested and arraigned.
He adjudged that filing a court case in Lagos against them is based on a hidden agenda linked to the history of how such cases are handled by the state's police.
In his word, "in Lagos here, once you are charged for a criminal offence, you will be arraigned. If it is a bailable offence, you will be bailed. But when you are on bail, it is not easy to approve the bail order because the process is very difficult".
"They decided to come to Lagos because once you are granted bail in Lagos, you can stay in detention for two weeks, one month, two months, three months and that, as the case may be", he added.
He further alleged the rivals of the ploy to intimidate people and usurp "everything that is accessible to them" if they had been arrested and detained.
"I have to tell you, they were coming to court in Aso-ebi just to celebrate. And they called a photographer to stay so that he will show pictures of us being arrested."
"This didn't happen. The Judge hanged the case and granted all the motions our lawyers asked for. They were disgraced".
According to Echendu, the court case in Owerri is ongoing "to stop the rubbish they are doing, parading themselves as members (of ISPON)".
Meanwhile, Echendu sent a report on the court proceeding at the Lagos Federal High Court before Hon. Justice C.J Aneke to HSENations. (Download Here).
Timothy's 'Fugitive' Article
In the same vein, he slammed his rival, Timothy Iwuagu, the factional branch chairman of ISPON Lagos State under Ilodiuba, for calling them "fugitives" in a report he wrote.
According to Echendu, Malgwi Yusuf Faction is not running away from prosecution, and have instead invited the Police to receive the summon letter.
He chipped in that, "The case in Abuja is still ongoing because, in actual fact, even the attempt by the police to connive with Ilodiuba and Timothy to take us to Court is a malicious prosecution, but the lawyers are studying it."
"It is necessary to correct this (fugitive) impression because Timothy has created a gang of fraudulent personalities and he is misinforming them and dishing out falsehood to them".
A Call For Calm
Harold Echendu also urged stakeholders to be "patient". According to him, ISPON will overcome the crisis, "ISPON will come back to what it is"
He said, "There is a Yoruba Adage that says a peaceful household shows that the bastard is still young. And that is just true with ISPON (Crisis). The bastard in ISPON came up in 2013. It is why ISPON is suffering. The bastard will be dealt with and ISPON will have its peace and progress".
He also said, "Do not forget that these people that have almost expired have been writing nonsense letters to corporate bodies that we are not authentic and all that."
He continued, "I thank God that some of them are not taking them seriously at all. I will use this opportunity to inform corporate bodies, particularly our corporate members that everybody should be calm, these fraudulent people will soon get out of the road and ISPON will enjoy the peace it had always enjoyed".
HSENation recalls that several concerned stakeholders have said that the ISPON crisis demands immediate attention.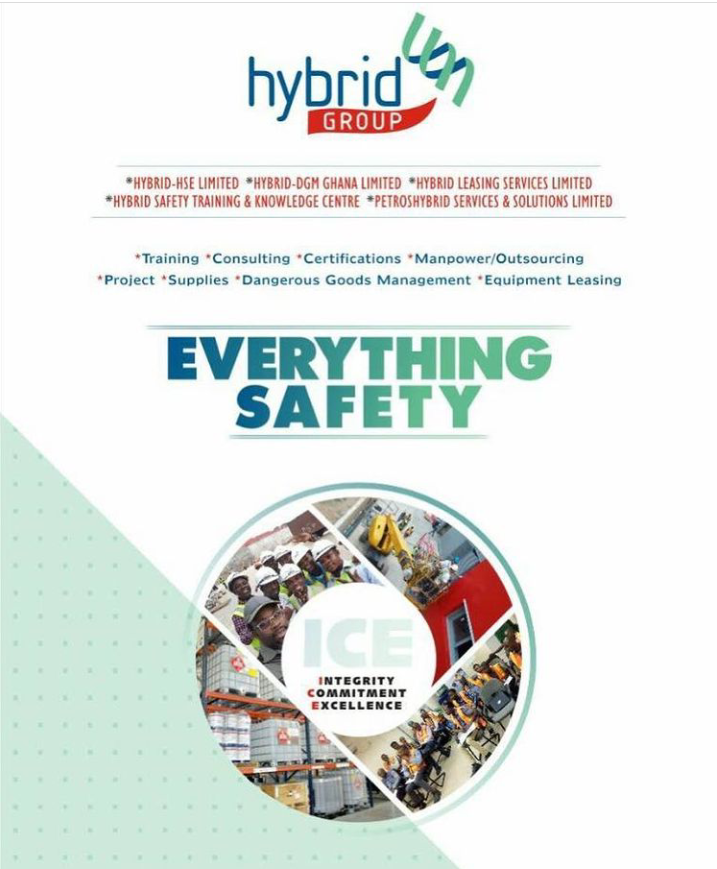 Author Profile
Smart Olawale is a Journalist (writing for HSENations), Marketing & Communication Enthusiast, Digital Marketer, Speaker and Educationist.
He holds a B.Sc Degree in Mass Communication from the prestigious Olabisi Onabanjo University.
Need Ideas? He's only a call away.