Massive Inferno Destroys Lives and Properties In Kwara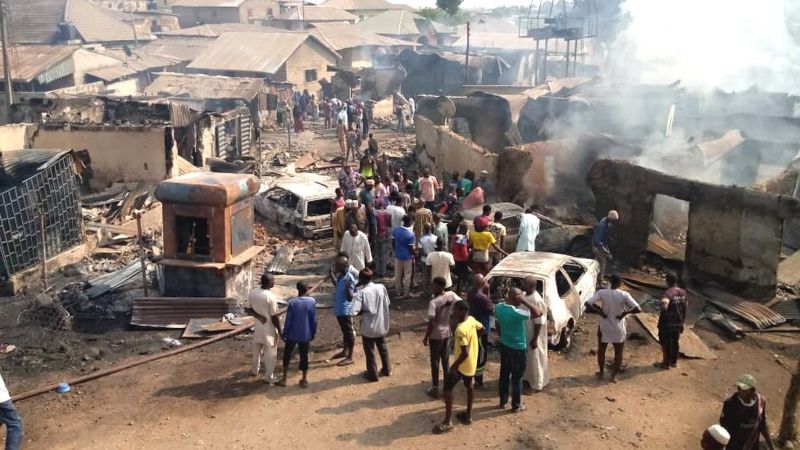 A punch report has revealed that about 16 people died in an accident that occurred in Gaika area of Jebba in Moro local government area of Kwara state yesterday.
According to the Chief press secretary to the governor of the state, Rafiu Ajakaye inferno caused by the accident also led to the loss of properties worth millions, including 30 houses.
Report opined that the accident occurred after a Tanker carrying fuel lost control due to brake failure, ramming into houses after violently hitting a car in its rear.
According to the report, the petrol substance which reportedly spilt on the floor after the crash inflamed the inferno.
Relaying the condolence message of Kwara State Governor, AbdulRahman AbdulRazaq, he said: "He the Governor) sends his heartfelt condolences to the affected families. He urges them to take heart and remain calm as believers".
"He has also directed the State Emergency Management Agency (SEMA) to quickly move in to determine the material loss,"
"He also commends the Kwara State Fire Service and other responders for their efforts which helped to curtail the raging inferno and minimized the loss." He added.
The Governor also described the development as devastating and sad.
Author Profile
Smart Olawale is a Journalist (writing for HSENations), Marketing & Communication Enthusiast, Digital Marketer, Speaker and Educationist.
He holds a B.Sc Degree in Mass Communication from the prestigious Olabisi Onabanjo University.
Need Ideas? He's only a call away.