Safety Comment: Kidnappers Abduct and Kill Ibadan Farmer
By: Smart Olawale
It easy to dismiss kidnap cases as unpreventable incidents because truly no kidnappers call to pre-inform victims of their attacks…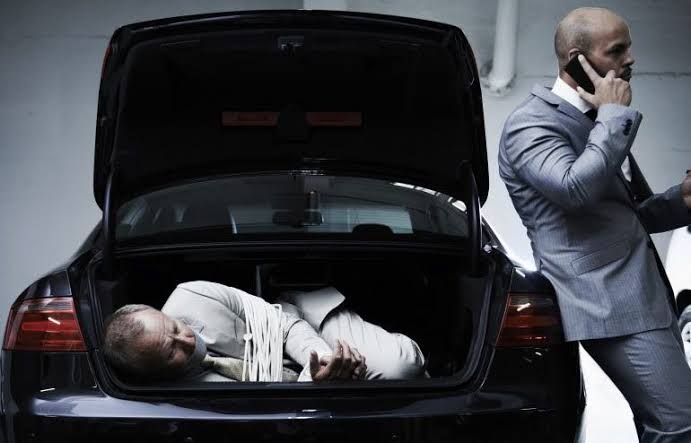 Reports have it that Elder Wole Agboola was on his farm on the 28th of December 2020 at about 6:00 pm before some suspected herdsmen disguised as military men napped and whisked him away.
The family had paid about two million naira before they discovered that he had been killed somewhere close to where he was abducted.
This incident, like many that have happened in the past, alerts everyone on the immediate need to level up on our safety consciousness while the government is still busy formulating strategies to save Nigeria from insecurity.
It easy to dismiss kidnap cases as unpreventable incidents because truly no kidnappers call to pre-inform victims of their attacks. And even the sensory organs are just as helpless, giving no signs about any imminent danger.
However, we can only think like that when we think on the surface. If we give ourselves to much deeper introspective thinking, we would realize there is so much in the little we can do to save ourselves from the clutches of ruthless kidnappers.
We have compiled a few tips to comply with. It won't stop kidnapping but with an optimist view, you'd see that they are quite capable to keep you safe:
1) Study the environment: Whether it the place you are or the place you are going to, you must know the security status of those places. Ask, if need be, if there had been any such cases like kidnap in the environment. You can also ask beyond kidnapping. You may want to know if armed robbers had successfully operated in the community before. If the report you gather is not encouraging, don't panic. (If you must go out of your house or leave a place) It's just a time for you to be strategic — a time to properly plan out your schedule to meet with the safest hour the community can assure you of.
2) Don't get too overconfident: It's good to have visited a place several times without anything happening to you. As much as we want it to remain like that, we shouldn't scratch out possibilities of a bad day. Hence, take extra caution and be very observant, paying attention to weird movement.
3) Don't be too predictable: Usually, kidnappers don't just go out to kidnap random persons if they are kidnapping for ransom. If it is also to kill, they pay close attention to their targets, studying their movement. Hence, practice the act of springing up surprises. You don't have to trek every time, you can occasionally opt for other means of transportation; You don't have to go by yourself, send random people; change routes…anything that helps.
4) Use technology to your advantage: Share details of your trip with trusted individuals. Make it possible for them to be able to track your phone or a device you have on.
Author Profile
Smart Olawale is a Journalist (writing for HSENations), Marketing & Communication Enthusiast, Digital Marketer, Speaker and Educationist.
He holds a B.Sc Degree in Mass Communication from the prestigious Olabisi Onabanjo University.
Need Ideas? He's only a call away.