Emergency: What Happens When You Call 911 in Nigeria?
By: Smart Olawale
Out of curiosity, and sometimes for the fun it, many Nigerians have dialed 911; many times they are left astounded after the call.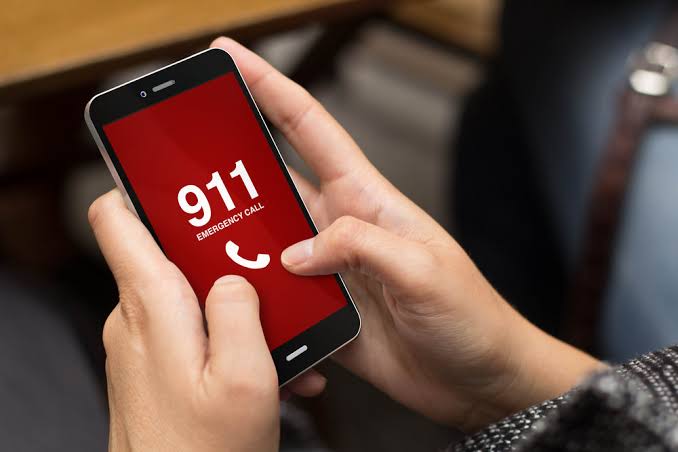 If you have seen a good number of American television Programmes and Movies 911 wouldn't be strange to your ears.
911 is an emergency toll-free telephone number popularly used in the whole of North America, a part of Philippines and a number of other countries.
Everytime the number is dialed, the call is linked to a dispatch office called Public Safety Answering Point.
In U.S, whenever there is a case of public disturbance, domestic violence, crime or other forms of emergencies, a member of the public places a call to the number. And in few minutes you will see emergency responders in action at the emergency scene.
911 is a very popular emergency number. It should, however, be noted that countries in the world also have their emergency codes. While some countries also use 911, others use their separate codes.
For example: In UK, the emergency code is 999 or 112; In Libya, 1515; Colombia uses 123.
Nigeria's federal emergency number is 112.
Relationship between Nigeria's 112 and 911
Out of curiosity, and sometimes for the fun it, many Nigerians have dialed 911; many times, they are left astounded after the call.
That's because there is a Nigerian, at the other end, who answers their call to say "Hello Good day, what's the emergency?"
HSENations understands that when you dial 911 in Nigeria, the call is automatically linked to 112, the recognized and approved emergency code in Nigeria.
Our findings also show that the same thing happens in some countries of the world too, where citizens dial 911 but the call automatically links to the country's emergency call code.
We also discovered that in a 2008 guideline, the International Telecommunication Union recommended 112 or 911 as emergency number to member states that are at the verge of setting up a first emergency number or looking for alternative; which may explain the reason why both numbers and other emergency numbers of other countries of the world are intertwined.
112 in Nigeria
Premium Times reported in 2019 that the Nigerian Communication Commission launched 112 as a toll-free national emergency number.
The code is to serve as a one-stop-shop for receiving all kinds of emergency calls e.g. Fire Outbreak, Boko Haram/ Bandit Attack, Kidnapping, Robbery, Accidents etc., set up to connect Nigerians easily to emergency responders like Police, Fire Service, FRSC, Ambulance etc.
Any emergency information given is transmitted immediately to appropriate Response Agencies.
Author Profile
Smart Olawale is a Journalist (writing for HSENations), Marketing & Communication Enthusiast, Digital Marketer, Speaker and Educationist.
He holds a B.Sc Degree in Mass Communication from the prestigious Olabisi Onabanjo University.
Need Ideas? He's only a call away.