Drivers Must Adhere To These Safety Tips To Avoid Serious Injuries In Accidents
By: Smart Olawale
…we can conclude that 96% of auto crashes are preventable.
Photo Source: Society Insurance
When scientists and engineers can produce enough self-driving cars to go around, perhaps we would be able to remove human-error from the list of factors that causes most road accidents. For now, human-error remains the cause of 96% of all road crashes.
It's awful that drivers are prone to repeating the same mistake over and over again because we can conclude that 96% of auto crashes are preventable.
When drivers start taking full responsibility for their safety and that of their passengers the number of road fatalities will drastically reduce.
While jostling for web materials to expand my knowledge on this article I came across the testimony of a lucky driver:
While driving across the road of a small town in North Texas, he almost ran over a deer but before that could happen he swerved completely out of the road towards a sloppy grassland.
Things got out of hand when he attempted to properly hit the road again, the car slid off and the driver's front corner hit and brought down a power pole.
Minutes after the impact, he stepped out of what remained of the car without a single injury. His saving grace? Compliance. His car airbag got deployed, and because of complying with safety tips, he was caught in a good position to avoid injuries.
He said: "I imagine it has to do with the fact that I kept as much distance as I can between me and the dash/airbags/steering wheel, for just this exact reason. Pretty sure I learned that in one of the defensive driving courses I took over the years."
Like this driver, the motoring community can redefine the ugly history of many preventable accidents, saving their lives and the lives of others, if and only if we comply with all safety tips provided for safe driving.
Through compliance, we will mitigate the impact of human error on road accidents.
We have provided a few safety tips to avoid serious injuries in accidents:
1) Keep up with regular vehicle maintenance.
2) Avoid Sitting Close to the steering
3) Drive at Posted Speed Limit
4) Avoid One-Way Driving
5) Don't Slam on the brake in cases of tyre burst
Keep up with regular vehicle maintenance.
You know two things about technologies? They can't complain and have no human feelings. That's why it is easy for them to disappoint at a time when you least expect it. Scientists are working hard to provide warning lights and alarms but I dare say it will take a while to invent a car that will provide a warning light for every bolt unscrewed from it.
Hence, drivers need to take it as a responsibility to check their cars regularly for an oil change, tire pressure, brake pads condition, battery life et cetera.
Because of some peculiarities, I recommend that drivers do major repairment on a car some days before embarking on a long trip.
Avoid sitting close to the steering
Short drivers have the habit of drawing their seat nearer to the steering. It's risky. You must be able to maintain distance from your steering and have your seat belt properly strapped on.
This will save you from hitting your head or chest roughly on the steering in case of an accident.
Also to be injury-free in case of airbag deployment in an accident, hold your steering wheel at 9 and 3 o'clock (centre). Ensure that your passengers are not sitting close to the airbag. Infants and kids less than 13 years old should not be allowed at the front seat, because the chances of death are high in cases of airbag deployment.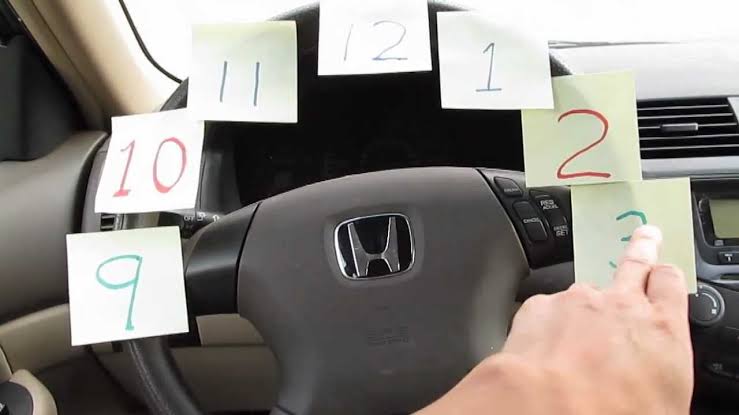 Don't be mistaken; airbags save lives, but under the condition of complying with manufacturers' guidelines.
Drive at Posted Speed Limit
Adhering to the recommended speed limit is beneficial. Whenever there are abrupt changes in the flow of traffic or the roadway, you will have ample time to safely respond.
Avoid one-way driving
Until the world is reckless driver free, directly facing an oncoming vehicle is extremely dangerous. Anything could go wrong. Follow your lane. If you want to overtake, don't assume that the driver in the front knows what is on your mind, alert her with your trafficator and horn. If possible, let her give you the go-ahead.
Don't Slam on the brake in cases of tyre burst or blow out
It's horrible for a car tyre to burst or now out at full speed, it could make the driver lose control of his vehicle. The worse is slamming the brake at that time— the car could summersault. Hence, always hold the steering properly. Don't fret. Don't press the brake. Disengage the accelerator slowly. Keep the vehicle moving straight. Allow it to coast to a stop.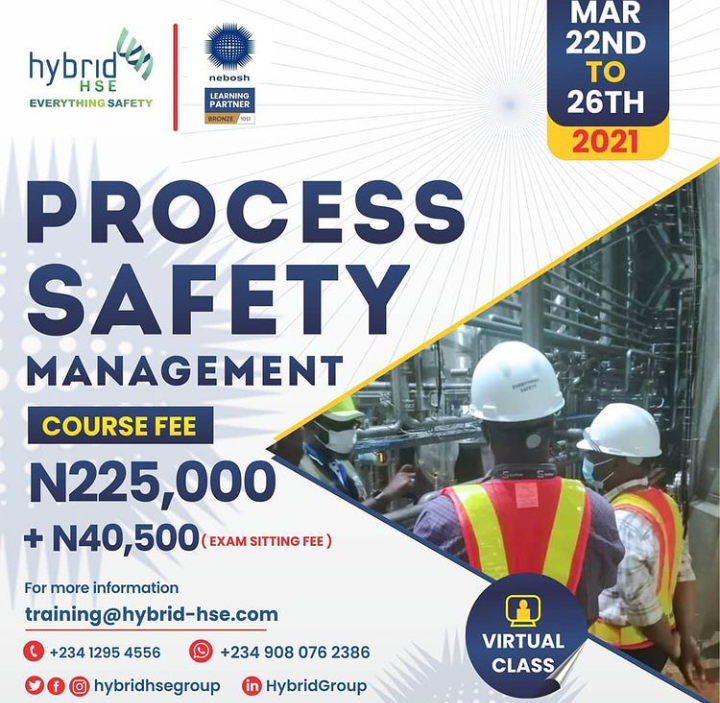 Author Profile
Smart Olawale is a Journalist (writing for HSENations), Marketing & Communication Enthusiast, Digital Marketer, Speaker and Educationist.
He holds a B.Sc Degree in Mass Communication from the prestigious Olabisi Onabanjo University.
Need Ideas? He's only a call away.