President Charges Professionals, Government To Drive Public Safety, As ASSP Conference 2021 Kickstarts
– Professionals Murmur About Law Implementation On first Day of PDC
By: Smart Olawale
…elucidated on the need for professionals to drive the awareness of public safety in the country after stating that safety awareness is relatively low in Nigeria.
The Nigeria Chapter of the American Society of Safety Professionals (ASSP) flagged off the 8th edition of its annual Professional Development Conference (PDC) on Thursday at Sheraton Hotel, Ikeja, Lagos.
HSENations recalls that the body had earlier announced that the 2-day conference will be held on the 18th and 19th of March 2021. They also asserted that experts of various fields will discuss the theme "Public Safety: Making A Difference through Awareness, Intervention and Compliance".
The President of the association, Mrs Mercy Omoifo-Irefo, while delivering her welcome address elucidated on the need for professionals to drive the awareness of public safety in the country after stating that safety awareness is relatively low in Nigeria. According to her, the country will only develop when safety has been established.
She adjudged that it is the collective responsibility of safety professionals "to brainstorm on possible ways, either long term or short term, to make a difference".
The president enjoined safety professionals to instil compliance by intervening to the current level of awareness with innovative ideas, advocacy and technologies that would reduce risk exposure.
One of the chairmen of the event, the group managing director of Nigerian National Petroleum Commission, Mallam Mele K. Kyari, who was represented by a senior manager also stated in his keynote address that the theme of event is very topical.
In his words, the COVID-19 global health emergency "has left its trail, colossal loss of lives, loss of man-hours, dwindled economies occasioned by consecutive lock-downs imposed across the world during successive waves of the pandemic, hence, there has never been a more important to focus more on public safety than now".
Mrs Eyono Fatayi-Wiliams, who represented the second chairman of the event, Tony Attah, the Managing Director of Nigerian Liquefied Natural Gas (NLNG) also quipped in her opening remark that "As we increasingly interact with machines, and innovations soar like never before, the call for personal responsibility to safety has become imperative in the workplace."
Meanwhile, Safety professionals present at the event identified corruption, ineffective implementation of law and lack of data as some of the major bane towards popularizing public safety culture.
One of Participants, a staff of NNPC, Engineer Georgewill Temple told our correspondent that "Driving public safety in Nigeria cannot be overemphasized, especially in a country like Nigeria where you can see that there is no coordination, a lot of law conformances, unsafe acts and unsafe safe condition."
Former Director-General of the Lagos State Safety Commission, Mr Hakeem Dickson who was present as a special guest in the event reiterated to HSENations that "a lot of things are wrong with our constitution and some of our laws have expired. We might have them but we need to upgrade them to the latest happenings around the world".
Mr Hakeem maintained that all stakeholders, including the government, must collaborate to create massive awareness of public safety.
He suggested that compliance can be best achieved by melting out strict punishment to those that violate safety laws.
However, a member of the House of Representative, Hon. Amos Gwanna Mogaji noted that awareness is the first thing to do before punishing people who fail to comply.
He also posited that Nigeria can promote its public safety drive through legislation that establishes a Federal Safety Commission.
Other special guests of honour who made the event colourful include CEO of Hybrid Group, Dapo Omolade; Mr Elvis Omoifo-Irefo; Prof Yahya Saleh Ibrahim, Director Centre For Energy & Environmental Strategy Research (CEESR) Kaduna State University; and many others.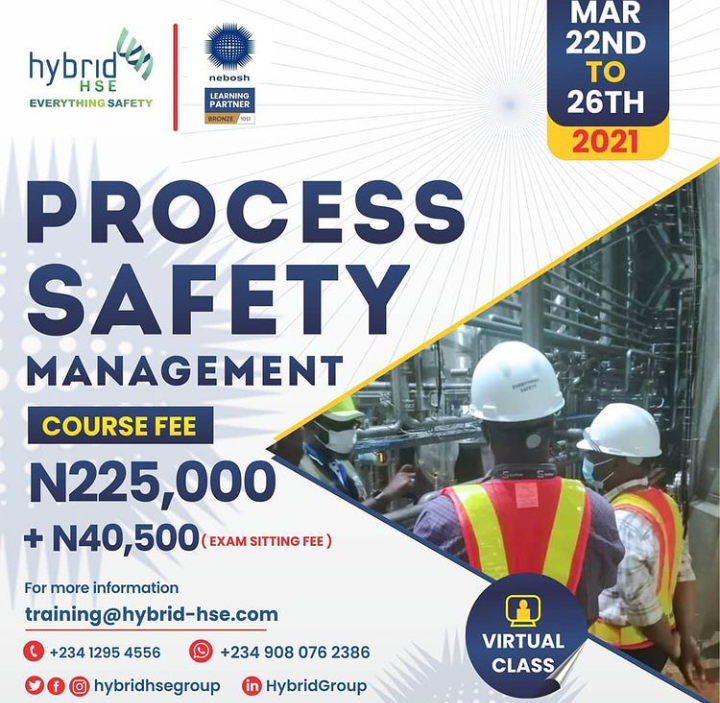 Author Profile
Smart Olawale is a Journalist (writing for HSENations), Marketing & Communication Enthusiast, Digital Marketer, Speaker and Educationist.
He holds a B.Sc Degree in Mass Communication from the prestigious Olabisi Onabanjo University.
Need Ideas? He's only a call away.