Ikeja Electric Lands Three ISO Certifications, AfriSAFE
By: Smart Olawale
"fact that we have gained these recognition does not mean we have attained the desired peak or that…
Nigeria's Electricity Distribution Company, Ikeja Electric has landed three certifications from the International Organization for Standardization (ISO).
This was made known in a press release made available to HSENations.
The release signed by the company's Head of Corporate Communication, Felix Ofulue, noted that ISO 9001:2015 (Quality Management System), ISO 14001:2015 (Environmental Management System), and ISO 45001:2018 (Occupational Health and Safety Management System) 2020 were officially presented to the company last week at the company's headquarters in Lagos.
HSENations understands that the new feat adds to their latest achievement as one of the recipients of the Africa Safety Award for Excellence (AfriSAFE) 2020—an award the organization earned "for their initiative that helped to mitigate the impact of COVID-19".
Reacting to the new achievement, the Chief Executive Officer of the DisCo, Folake Soetan opined that the awards expound the company's commitment to global best practices.
"We are indeed honoured by these certifications. I am dedicating these achievements to the entire management and staff who continuously give their best through strategic initiatives and innovation that deliver growth, improved service delivery and customer satisfaction for the brand", she asserted.
The CEO also stressed the need to work harder to achieve more operational excellence.
In her words, she said that the "fact that we have gained these recognition does not mean we have attained the desired peak or that we would become complacent, but rather we will continue to work hard towards operational excellence and improvement of service in line with our mantra – Customer first; technology now".
Engr. Jamiu Badmos, who is the Company's Head of Quality, Safety, Health and Environment (QHSE) in his address at the occasion, attributed the achievements to the company's commitment to innovation and stakeholders' engagement.
"We will continue to use risk-based thinking throughout our operations to promote a proactive approach for identifying risks and opportunities, thereby making continual improvement in order to enhance governance, customer experience, operational excellence and sustainability' He said.
Country Director, DQS, Mr. Lawrence Ogudu; Mr. Wale Bakare (one of the AfriSAFE Judges); Chief Coordinator of AfriSAFE Award, Mr. Femi Da Silva; Chairman of Ikeja Chapter, Nigerian Institution of Power Engineers (NIPE), Engr. Vincent Obaseki and General Manager, Conrad Clark, Femi Iroko were among the dignitaries that graced the official presentation event.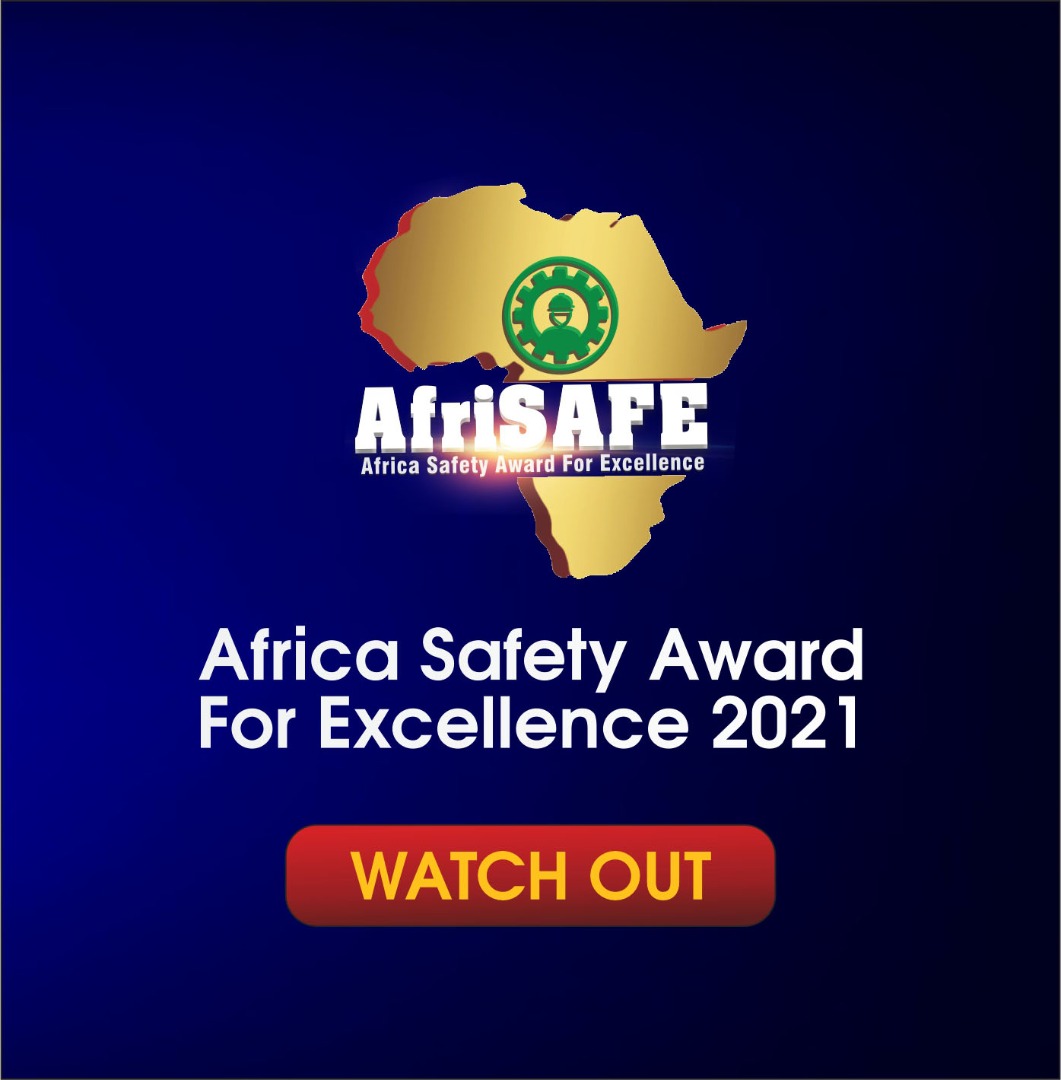 Author Profile
Smart Olawale is a Journalist (writing for HSENations), Marketing & Communication Enthusiast, Digital Marketer, Speaker and Educationist.
He holds a B.Sc Degree in Mass Communication from the prestigious Olabisi Onabanjo University.
Need Ideas? He's only a call away.