Contractor Non-construction Worksite Health And Safety Files, By Leighton Bennett
…it becomes obvious that a "copy and paste" of a construction work health and safety plan and file is not suitable for a contractor's non-construction site work activities.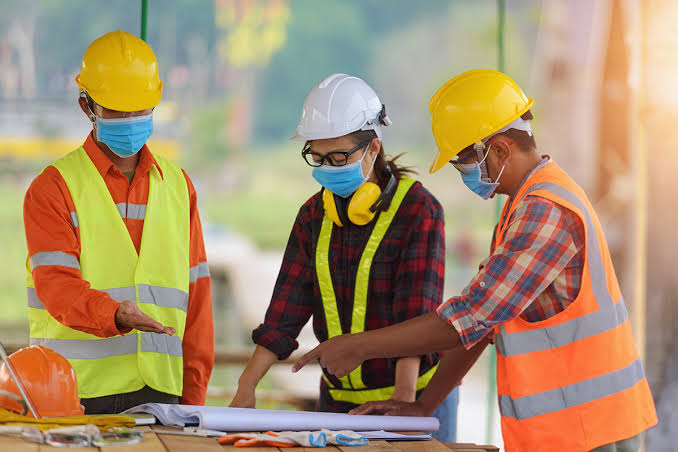 Since January 2021, I have been asked to provide several contractors with Contractor Non-Construction Work Site-Specific Health and Safety Plans and Files, for their clients who operate and manage significant OHS programmes.
For what types of non-construction work activities are their clients requiring a Contractor Site H&S plans and files to be provided?
– For a contractor performing crane and lifting gear maintenance, load testing and regular Driven Machinery Regulation 18 crane and lifting gear compliance inspections.
– For a supplier/contractor to perform site inspections and maintenance, as necessary, on the client's liquids and sludge pumps and pumping stations.
– For a roofing contractor to perform roof integrity and condition inspections at several of their clients' factory sites, onto which solar panels will be installed.
None of these projects are 2014 Construction Regulations (CR) defined construction work projects, but there are many health and safety aspects for which their clients require a health and safety plan and file, to ensure safe working practices are performed by the contractors performing these non-construction work site work activities.
Obviously, these contractors must present letters of good standing, sign OHSAct section 37(2) agreements, lockout procedures and where fall risks (from gantry cranes and roofs) are possible, a fall protection plan, and a DEL date-stamped notification must be provided to their clients.
The non-construction work contractor health and safety plan should cover all the higher risk activity and precautionary measures and the contractor's site H&S file must contain all the required OHS compliance documentation.
The contractor's construction/site manager is not a CR 8(1) construction manager appointment. The contractor's site responsible person is also not the General Machinery Regulation (GMR) 2(1) appointment for machinery supervision and maintenance at the client's site, but he could be the Contractor's GMR 2(7) machinery supervisor reporting to the Contractor's GMR 2(1) about the condition of the machinery, as he/she was sent out on the client-contractor's service provider contract to perform competent person inspections and maintenance.
The GMR 2(7) inspecting cranes and lifting gear should also be appointed as the responsible Driven Machinery Regulation (DMR) 18(5 & 6) inspector. The working at heights roof inspector again is not a contractor's CR 8(1) construction manager appointment, as normally only an extension ladder is required to gain access to a roof, if no machinery (MEWP) is required to access a lofty roof, so the roof inspector is also not a GMR 2(7) machinery supervision appointee.
However the roof inspector can be appointed as the responsible person to ensure a fall protection plan is developed and implemented under CR 10(1), a fall protection competent person, and as a CR 9(1), a competent risk assessor in terms of assessing the roof integrity and condition risks.
From the comments above, it becomes obvious that a "copy and paste" of a construction work health and safety plan and file is not suitable for a contractor's non-construction site work activities.
The OHS file documentation has to be customised depending on the type of non-construction work to be performed by the contractor or service provider, and this customisation is normally created using the client's scope of work provided and not on a formal client's construction work specification.
However, the clients often use their construction work evaluation checklists to monitor the OHS documentation compliance, although the main construction legal appointments are not correct for non-construction work situations.
We need to remember that the 2014 Construction Regulations were promulgated for promoting improved OHS performance in the construction industry, but as health and safety practitioners we need to provide compliance health and safety documentation to promote improved worksite health and safety compliance, also aimed to avoid injury incident occurrences.
I trust this article will or has made you relook at the definitions and applicability of several aspects of the Construction Regulations and the other OHSAct Regulations as they relate to non-construction worksite activities.
This article was written by Leighton Bennett (Pr.CHSA). He is Vice President of Safety First Association, an Insurance Surveyor, and OHS and Risk Management Consultant. This article originally appeared in the African OH&S Magazine.