Cash and HSE scholarship for grab as AFRISAFE launches online challenge
Cash Prize and HSE scholarship for grab as AFRISAFE launches online challenge
PRESS RELEASE
USD Cash Prize, HSE Scholarship For Grabs As AfriSAFE Launches #IAmSafety Online Challenge
The organizers of the Africa Safety Award for Excellence (AfriSAFE) has recently launched an awareness campaign tagged #IAmSafety to encourage safety conciousness and advocacy across all business facets.
This was announced on Sunday during a virtual meeting between AfriSAFE Organizers and their team of volunteers.
Recall that in the last three years, to complement their preparation for the Africa Safety Award for Excellence(AfriSAFE), organizers of the most prestigious health and safety awards in Africa had always championed a Safety Senzitation Campaign. This year they project a huge impact and over a 100, 000,000 audience reach.
According to the Chief Executive of AfriSAFE, Femi Da-Silva, Health and Safety is a collective responsibility. He implored the volunteers and the society at large to include safety as a work ethics.
He added that "every business has its own hazard. An act of negligence at work on someone's part can lead to loss of lives or damage to properties.
Femi asserted that veteran Comedian, SeyiLaw was appointed as Judge of the challenges.
He also noted that the grand winner of the challenge will stand a chance to win 200 USD plus; top 3 winners wins a fully-funded Scholarship to enrol for a HSE Course worth 4,000 USD; and Top 10 will get a free VIP tickets to AfriSAFE Awards Night scheduled to hold on 12th of November at the Lagos Oriental Hotel.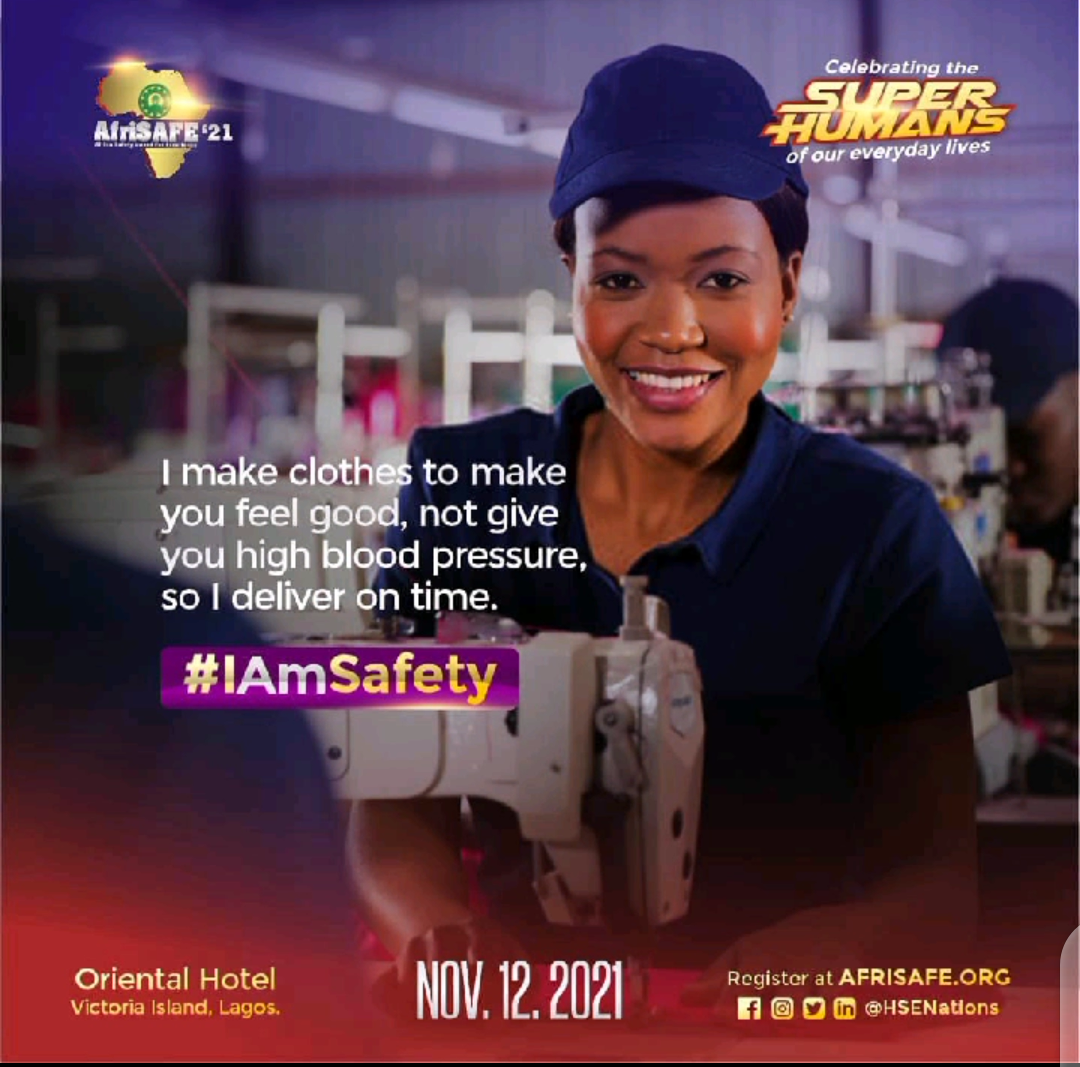 Creativity is said to be the major criteria to decide the winner of the #IAmSafety challenge, as interested participants are enjoined to participate in the challenge by shooting and posting a picture or video across social media platform, tagging HSENations and SeyiLaw and adding the dedicated hashtag before 3rd of November, 2021.
The visual submission is to be accompanied by a caption not more than 35 words describing "what you do and how you apply safety".
In the same vein, the organizer reiterated their promise of glitz and glamour during the award ceremony.
Among those shortlisted in top award categories from across Africa are Dr. Elizabeth Lungu-Nkumbula, former Commissioner and Chief Executive Officer of Workers Compensation Fund Control Board, Zambia; Dr. Taiwo Olayinka Afolabi, CEO, SIFAX Group; Tony Attah, former CEO, Nigeria Liquified Natural Gas; Dr. Abdul Samad Rabiu, Chairman, BUA group among others.