HSE Jobs: Latest Hot & Sizzling Safety Vacancies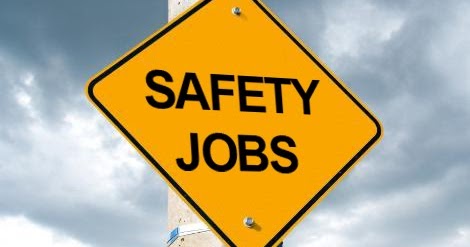 HSENations has compiled a list of Health, Safety and Environment (HSE) Jobs and companies currently recruiting suitable Nigerians to occupy various positions in its firm in Nigeria.
Here Are Top Five Latest Hot & Sizzling HSE Vacancies.
1  A large Business conglomerate with diverse interest in manufacturing and construction is looking for qualified, intelligent, hardworking and honest candidates to fill the position below:
Job Position: HSE Manager
Job Location: Nigeria
Method of Application
Interested and qualified candidates should send their Application with a detailed CV including contact phone numbers, photocopies of educational qualifications and service certificates, along with one (1) passport size photograph, to: [email protected] using the "Job Title" as subject of the email.
Nordic Degrees is a Nigerian company that provides integrated services to the oil and gas industry. ​ Nordic Degrees offers diverse portfolio of innovative products and services covering the full scope of the industry which help oil and gas companies in Nigeria reduce the cost of production while improving safety and reliability.
Read Position Below;
CSWIP 3.2, or alternatively: CSWIP 3.1, or AWS CWI, or CWB CSA W178 LII, and ASNT, PCN or CSWIP Level II in RFI or in UT (minimum Plate and Pipe).
Paint Inspector ERS Level II or NACE Level II.
Has (or has had) ASNT, PCN or CSWIP Level II in MPI or DPI.
Valid Visual Inspection certificate:
Preferred certified to API 570 or API 510 course & examination
IRATA Level II or Level III
Valid PCN, CSWIP or ASNT Level II in MPI and UT (Plate and Pipe)
Valid Visual Inspection Certificate.
Preferred certified to API 570 or API 510 course & examination
IRATA Level II or Level III
Radiation Protection Supervisor (RPS) Or Radiation Safety Officer (RSO)
Has successfully passed RPS course & examination at recognized institution, acceptable to COMPANY, like NRPB, AELB, etc.
ASNT Level II in Radiographic testing (RT) and Radiation Safety.
Suitable Radiation Safety Endorsement to cover the Site-RPS role
Assistant Radiographer
ASNT Level I or approved valid license from AELB in Radiographic testing and Radiation Safety.
Send CVs HERE
3. Alpha Integrated Energy Services Job Recruitment
Alpha Integrated Energy Services Limited is an independent 100% Nigerian owned oil and gas service company registered in Nigeria in November 2002. Actual operations commenced in November 2005. A credible indigenous Service provider with extensive infrastructure and experience within the Nigerian deep, shallow water, swamp and land operations. Our Equipment and products inventory has put us in a leadership position enabling the creation of value to clients through best-in-class products, technical expertise and efficient applications. We have experienced the necessity of supporting multiple rigs and of the operator requirement.
Position: Head of HSE Protection
Location: Port Harcourt
4.  USF INC. Job Recruitment
USF a national, minority owned facilities management and infrastructure support services company is seeking an Environmental, Health and Safety Director for the PA/ NJ region.
Position: HSE Director
Location: Philadelphia
5. Saipem Contracting Nigeria Job Recruitment
Saipem is a global leader in the Engineering, Procurement, Construction & Installation Businesses, with a strong inclination towards oil & gas-related activities in remote areas. We excel in the provisioning of engineering, procurement, project management and construction services, with distinctive skills and capabilities in the design and execution of large-scale offshore and onshore projects
Post: Field HSE Manager/ HSE Engineer
Location: Lagos, Nigeria.