HSE Jobs: Latest Hot & Sizzling Safety Vacancies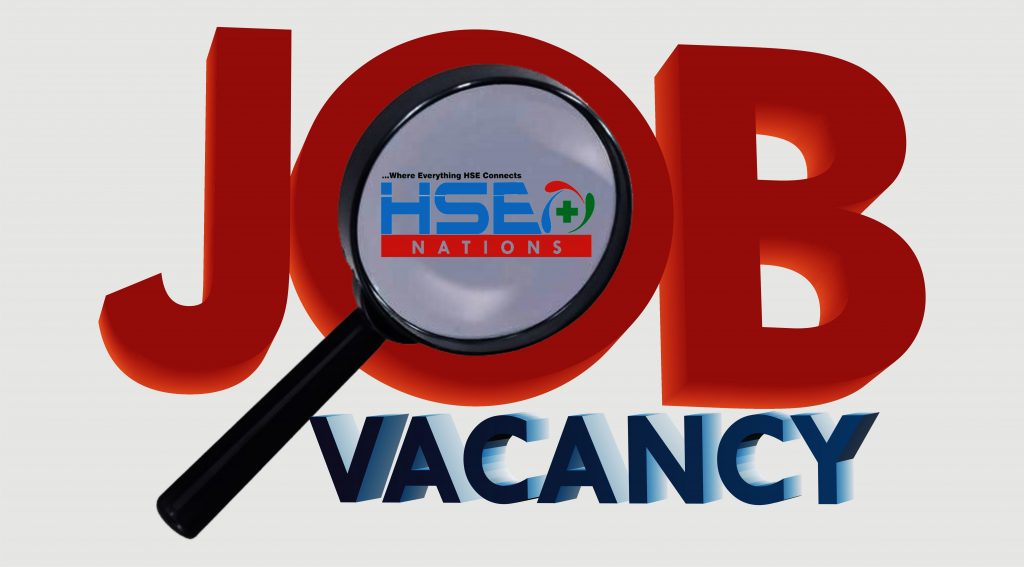 HSENations has compiled a list of Health, Safety and Environment, HSE Jobs and companies currently recruiting suitable Nigerians to occupy various positions in its firm in Nigeria.
Here Are Latest HSE Vacancies For Today March 6th,2020
SDSD is a global company with offices in the UK, Singapore, Malaysia, Bulgaria, India, Vietnam and Nigeria. They have supported the maritime industry through specialist software development and technology services since 1983. We have clients worldwide across all sectors of the maritime industry.
Position:
Hazardous Materials Inventory Consultant
Job Description
We are looking for a Hazardous Materials Inventory Consultant to provide compliance services to our customers in compliance with IMO Resolution MEPC.269 (68) guidelines and the Hong Kong Convention (2009) & EU Regulation 1257/2013.
Main Job Responsibilities
Advising clients on compliance requirements
Working with clients to plan and implement compliance procedures
Developing inventory check plans, carrying out onboard visual sampling, inspection, laboratory analysis of samples etc.
Evaluation of onboard processes and existing management plans for handling hazardous materials.
Preparation of ship specific IHMs inventory and compliance reports.
Requirements
Marine Engineer or Superintendents
Computer skills: Literate
Knowledge of relevant legislation, including IMO Resolution MEPC.269 (68) guidelines and the Hong Kong Convention (2009) & EU Regulation 1257/2013.
Strong communication skills including good reporting writing skills.
Ability to use relevant software tools.
Method of Application
Interested and qualified? Click HERE to apply or send your resume to ([email protected])
Total Data Limited (TDL) is a Limited Liability Company duly incorporated by the Corporate Affairs Commission Abuja on 6th day of July, 2000 with Registration Number RC 384112. The Company is engaged in Management Consultancy – Human Capital Management; Recruitment; Outsourcing; Training etc.
The roles are:
PLC ENGINEER – (Manufacturing Sector)
No. of Positions – 08
Experience Range – 2 to 5 years
Salary Range –.
Minimum Qualification – Engineering (Mechanical preferred)
Shift Working – YES (Rotational)
Shift Hours – 12 hours shift
International Passport is required
SLITTING OPERATOR – (Manufacturing Sector)
No. of Positions – 12
Experience Range – 2 to 5 years
Salary Range –
Minimum Qualification – Diploma in Engineering (Mechanical preferred)
Shift Working – YES (Rotational)
Shift Hours – 12 hours shift
International Passport is required S
WINDER OPERATOR – (Manufacturing Sector)
No. of Positions – 16
Experience Range – 2 to 5 years
Salary Range –
Minimum Qualification – Diploma in Engineering (Mechanical preferred)
Shift Working – YES (Rotational)
Shift Hours – 12 hours shift