Breaking: 4 Nigerian Doctors Placed In Isolation After Having Contact With US Returnee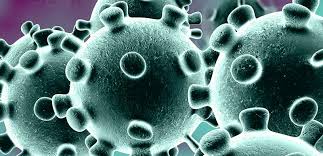 4 Nigerian Doctors Placed In Isolation After  Contact With US Returnee
Four Medical Doctors at the University of Medical Science Teaching Hospital in Ondo state are now in isolation after coming in contact with a US returnee.
The patient by name David returned to the country to visit family members and was rushed to the Government Hospital after developing symptoms of what seem to be the deadly virus.
The patient was first placed In the Accident and Emergency Ward before been moved to a Ward were Stroke patients are been treated, his presence caused fear and panic as the other patients feared they may be exposed to the virus.
staff of the Hospital who spoke to Hsenations correspondent said the Government seems not to be prepared to tackle this situation on ground.
To curb the situation the Nigerian Government has announced the formation of Presidential Task Force to come up with Recommendation on how to tackle the scourge as the World Health Organizations has announced that Africa should be prepared for the worse of this situation.