Fire Crisis: Organizations Must Be Held Liable For Non-compliance – Jumade Adejola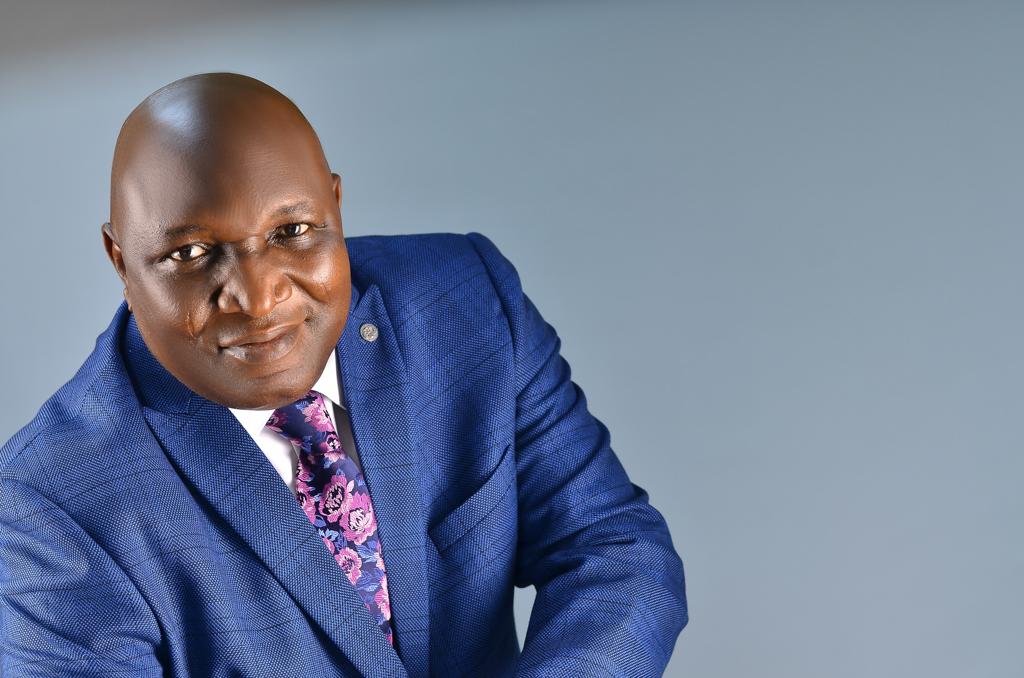 The worrisome spate of fire incidences across the length and breadth of our nation leaves much to be desired. In this interview, Jumade Adejola, a fire safety expert and Chief Executive Officer of Nigeria's leading fire and security engineering company, Surveillant Fire Limited, speaks to HSENations on the need to minimize losses by putting in place systems in both organizations and public buildings in Nigeria.
Excerpt:
For The Benefit Of Our Readers, Can We Meet You Sir?
My name is Engr. Jumade Adejola. I have being running the Surveillant Fire Limited as the Managing Director for about 20 years; and by the grace of God we are expanding and growing from strength to strength.
What Really Inspired The Name 'Surveillant Fire Limited'?
When we started, I looked at it and wanted a name that is striking. I mean I wanted something that was synonymous to safety of life and property. Though there is no English word called 'SURVEILLANT' but the way it sounds, it is like a noun 'SURVEILLANT' (that is, behind surveillance). And surveillance is about security and also has to do with investigation.
But then, if I had just used Surveillant limited, it would not have connoted my passion which is fire. That is why I now used Surveillant Fire Limited, meaning we have our strength both in surveillance and in fire. But basically Surveillant Fire is synonymous to fire protection.
Can You Share Your Journey Into Fire Safety?
My journey is quite a dramatic one. Upon graduation from tertiary education in 1989, I got employed in 1999 by a company known then as Banjoko Fire Safety. It was one of the biggest names back then when it comes to fire protection. Their operations covered protection of lives and properties; and I found it interesting.
Although I was employed as a general manager in charge of all administrative duties, I discovered along the line that my interest was drawn towards the services the company was providing. So on this particular day, I approached my boss and told him I was interested in the profession.  He was excited about it and encouraged me. We agreed to employ a school-cert holder to handle the back-end of admin while I follow the engineers to the site to see what they were doing so I could learn. Interestingly, my boss obliged me.
I knew that the easiest way to learn the ropes was to become friends with all the boys including the field engineers. Although I discovered they were not really certified engineers but they knew the job due to years of experience. I took my time to learn everything and in a matter of time, I became a master to the extent that my Managing Director did not need to defend any project or proposal again. He just relied on me to go on his behalf to defend. With that, I won his heart.
However in the course of working in this company, I felt I needed to put to use what I had studied in school which was Economics. So I left Banjoko and moved into the finance space.  While in the finance world, I was not really finding that fulfillment. It became obvious to me that my passion was not in that; rather, my passion was in practicality of what I was doing back at Banjoko.
Unfortunately, the finance sector experienced a downturn. That was around 1997. I saw it as an opportunity to exit. So I left the finance company and moved to another work but still there was a vacuum inside of me.
By the year 2000, I finally decided to go back to what I knew how to do best. I moved straight into starting the company I run today and got it registered by 2001.
How Has The Journey Been So Far?
You know- in any profession that you do, you need to arm yourself with the necessary qualifications- not only qualifications but also training. I have done quite a lot of trainings most especially on fire.
Currently, I am a member of the Institute of Fire Engineering, National Fire Protection Association (NFPA) as well as member of the British Safety Council amongst others.
Truth is, there's no end to learning. I try as much as possible to develop myself in all areas basically when it comes to safety. I don't limit myself to just the area of fire alone.
Can You Highlight Some Of Your Achievements In The Industry?
I had a media interview sometime ago and they discovered I had done so much training in fire safety. They wondered why I do loads of training and I had to let them know that I have resolved to pour myself into as many people as possible. I don't joke with trainings. I believe the more you train people, the more you yourself become better. My staff knows me for that. I believe that even if they live our company today, the knowledge remains with them.
I came up with a six-month program in our organization to impact the lives of people outside our organization; we advertised it, calling for those studying mechanic or electrical engineering to come and be trained as experts in fire protection engineering and the rudiments of the business. Interestingly, it has turned out to be a laudable one.
Many of the trainees are now their own bosses. We have engaged some of them as sub-contractors because we get a lot of projects. We don't go outside our circle to bring in people. Anyone who wants to work with us must have gone through at least one or two years of our training. It may interest you to know that, I have some staff that has spent close to 15 years with me and some even 17 years.
Also, Surveillant Fire has always been part of Lagos State government. We are partners in progress to make sure lives and properties are saved in Lagos. My company has been engaged by some of the agencies on several occasions to submit reports of major fire incidences; and our well-detailed and professionally documented report has earned us due recognition till date.
What Do You Think Are The Main Causes Of Fire In Buildings Today And What Are The Possible Ways They Can Be Minimized?
Well for me, I think it is ignorance and also, people don't want to spend money. When you are putting up a building, there are vital systems that must be put in place. The architect who is the chief consultant of the building must ensure that everything that needs to be fixed to guard against fire occurrence must be put in place. Things like the fire protection system, fire extensions systems, the alarm system, fire suppression system and so on. I also advice that the right policies and regulatory agencies must be up and running; and organizations must be held liable for non-compliance. We are talking about safety of lives here.
We Got A Wind That You Are Planning A Major Conference Tagged: 'Tall Building Fire Conference'. Can You Shed More Light On The Conference?
Yes. When we concluded the last Tall Building conference which held in London sometime in June, it was mandated that there was a need for every state especially in developing countries to replicate what we saw.
I thought about where else can we start from if not Lagos? Lagos, according to statistics is one of the fastest growing cities in the world with over 120,000 migrant every day.
The statistics further says 86 immigrants enter Lagos every minute, so Lagos needs to do more and all the neighboring states should too. Because when Lagos state is hydrated, they would move to the other states and that is why they need to take advantage of what is happening in Lagos.
Even though Lagos State is the host of the Tall Building Fire conference, it is also an international conference.
The first thing we are going to do is that in October or thereabout, we are going to call a stakeholders' conference where we will discuss what to be done and strategically plan. It is after that we will now determine when the date of the conference will be. It's going to be one of a kind that has never been witnessed in this part of the world. Because when surveillant is in anything, it turns to be the best.