HSE Advocacy Needs To Increase Beyond Oil and Construction Industry – Kamil, ASSP Region IX Director
Gbolahan Kamil Abiodun is a Health, Safety, and Environment (HSE) management practitioner with 17 years of professional experience across three continents.
He is a member of the Institute of Safety Professionals of Nigeria (ISPON); Institute of Occupational Safety and Health (IOSH) UK; Nigeria Environmental Society (NES); Registered IRCA Provisional Auditor and American Society of Safety Professionals (ASSP) Global Instructor.
Kamil is a past president of ASSPNigeria between 2014 and 2015. He is currently the project HSE Advisor in DeltaAfrik, a WorleyParsons group and recently elected as Area II Director for Region IX, of ASSP.
In this interview with HSENations, Kamil threw light on his recent appointment to the global stage of ASSP, the challenges confronting African safety professionals and lots more.
Excerpts:
HSENations: Congratulations on your recent election into ASSP global. As Regional Area Director. What is the scope of the role?
Kamil: My appointment as Area II Director for Region IX of the American Society of Safety Professionals (ASSP) starting 1st July 2020 covers society chapters within Africa and Mexico for a three year period. The vision is to provide leadership with a significant impact on the society and on our profession. The position requires my support in the stewardship of chapter leaders within the area and to provide direction in the regional affairs for the period. The key responsibilities include; decisions making for the advancement of the chapter, participation in regional strategic planning, review of chapters' report, member of the Regional Operating Committee (ROC), and bylaws review in alignment with a society vision statement, the ethics, and code of conduct of the safety profession among other roles.
HSENations: What do you look forward to achieving in your new role?
Kamil: I look forward to seeing how we can advance the awareness of safety professionals by collaborating with the government to increase the commitment of the need for African government to take risk in terms of health and safety in all they do; this is so that, we can reduce the potential avoidable accidents that do occur across Africa. This role is an opportunity for me to drive my passion for a safer workplace and society.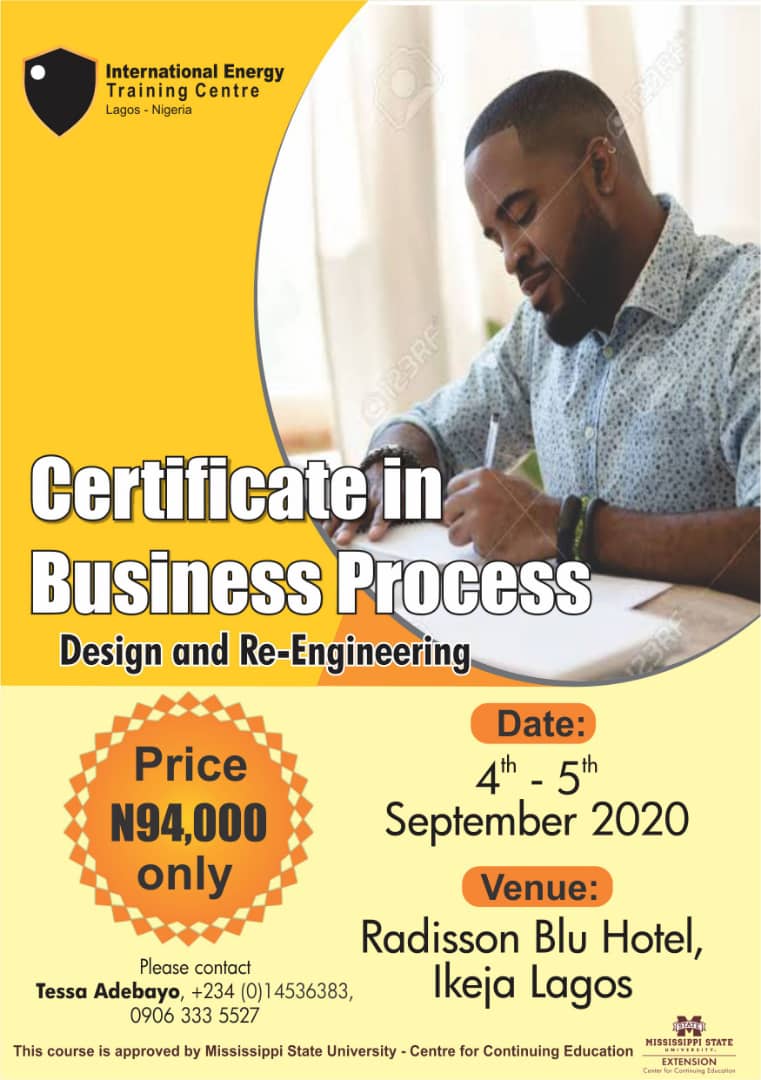 HSENations: You have over 17 years' experience within the HSE industry? How has the journey been?
Kamil: When you are in a profession that you are passionate about, you will definitely enjoy it. Although, there have been challenges but the passion for the safety of life has made the journey more fulfilling and this has kept me going.
HSENations: Let's talk about COVID-19. There seems to be a wide gap in the engagement of safety professional bodies in Africa by various government agencies. Does it mean that the relevance of these bodies isn't felt?
Kamil: In one of my papers, I identified a knowledge gap between the HSE managementamong government agencies beyond the oil and gas. Let's take a scenario of a Nigerian working environment: The 5% that work in the oil and gas sector among the Nigerian workforce are those that have the knowledge with regards to HSE, and then the 95% are in the other informal sector of government establishment where HSE management system is not really entrenched in their modes of operation. This is the challenge that has resulted in the gap within recognizing the risk associated with the Covid-19 within our work environment and the need to actually engage the safety professionals.
Like I've always said,"safety is common sense; you cannot give what you don't have". This has taught us the professionals an important lesson – The need for us to increase advocacy and awareness within government establishment and within organizations beyond the oil and gas and the construction industry that practice a little bit of safety. Hence, we all have a responsibility in this regard.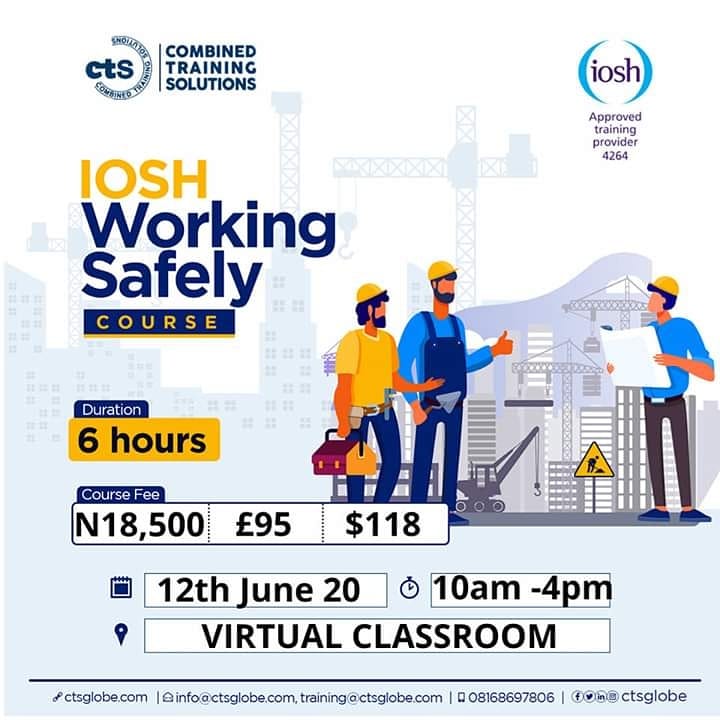 HSENations: As a professional, what will you say are the key challenges hindering the advancement of safety professionals and safety bodies in Africa?
 Kamil: The key challenge is the low level of awareness and commitment across all sectors in Africa. For us to address these challenges, federal training institutes across African agencies need to have or develop a curriculum for HSE induction as part of their training module for employment into the civil service – the same way it is in the oil and gas sector where one has to go through the HSE induction for him or her to imbibe the HSE management culture in the establishment that he or she is joining. So for us to bridge this gap, the government and their recruitment agencies need to consider HSE management in their induction of new employees into their establishment. By so doing, they are able to increase awareness and also bringing the HSE management system into the system.
I can remember that myself with some professionals worked with Lagos State Government to establish an environmental health and safety policy statement for the state. The question is,"Has the policy been communicated to the workforce? Has there been an engagement on what the policy says and how they want to drive the policy?"The answer is No! I think I should leave that to you the press to go out there and ask if they are aware of HSE policy. I tell you, the answer you will find is not farfetched than what I want to believe. So it's an area we need to work on.
HSENations: Do you mind sharing an emotional moment in the course of your career and how it has molded you to be the person you are?
Kamil: In the 17 years of my career, I have not recorded a major accident. This is because I have a way of engaging my workforce as I am deeply rooted in the field of safety management. The only emotional moment I have to reflect on is the economic meltdown of 2008/2009 globally. This is when I had to decide to take up a career that would bring me back to Nigeria or take me to the Middle East where I had initially worked before moving out to the UK. I was in deep thoughts about whether to relocate my family from the UK to Nigeria or to the Middle East. I made a decision which brought me back into Nigeria in 2009 and I can tell you that it has been a wonderful experience particularly having to manage a workforce of 600 to deliver a high rise building which is also an iconic building in Nigeria with zero recordable incidents. This project was presented at the World Safety Congress in Germany in 2015.
HSENations: How will your new global role benefit professionals in Africa?
Kamil: With my new role as Area Director Region IX, I intend to engage more with safety professionals across Africa, Mexico and Ecuador, sharing values on networking and engagement in HSE technical information that will increase their chances of better cooperation and improve the ASSP Advocacy with regulators and government agencies in these locations.
I will also continue to drive professional development for members and their professional peers in loyalty for improved HSE advocacy towards an effective incident-prevention within their location and the region.
HSENations: On a final note, what do you look forward to seeing in the industry?
 Kamil: My vision going forward is to see the Institute of Safety Professionals of Nigeria (ISPON) come back to life and collaborate with ASSP as their technical partner to run conferences and exhibition as a collaborative effort which is what brings together the existing MOU between the two bodies in the first place.
I want to see ISPON take the lead in Africa which is our position with all global conferences taking place.